Olivia Wilde Will Return For House Finale, And She's Not The Only One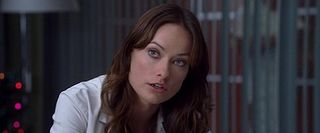 As House winds its way towards the final episode of the show's eight-season run, everyone is wondering what old faces might pop up for a visit. We already know who won't be coming back; Lisa Edelstein will not return for a House and Cuddy final bow. But there's word that we will get a visit from Olivia Wilde.
TVLine reports that Olivia Wilde will appear in the finale of House, bringing back the character of Thirteen who was fired by Dr. House earlier in the season and hasn't been seen since. Thirteen entered the series when the break-up of the original diagnostics team left Dr. House on the hunt for some fresh blood. She's come and gone in the last few years as Wilde was pursuing a movie career; she left the show to hit the big screen full time back in October.
There are further hints from TVLine as to what else can be expected from the finale – including confirmation that Wilde won't be the only former denizen of Princeton Plainsboro to make a reappearance. Who else will be back is still under wraps, however. Word is that as the last few episodes air we will see more of the Dr. House and Dr. Wilson relationship, the one friendship that seems to have survived all of House's attempts at alienation.
The final episode of House airs on May 21st preceded by a retrospective of the past eight seasons. With only two months left, there are sure to be some surprises in store for fans, and not just visitors from the past.
Your Daily Blend of Entertainment News