Outrageous Game Show Distracts Contestants With Handjobs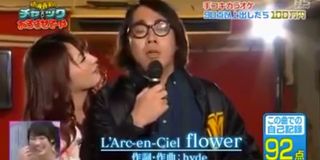 Japan is known for its fondess of weird and elaborate game shows, some of which would not go over well with American audiences. This week, it was revealed that Japanese premium cable channel BS Sky cable actually has a show that features an adult male trying to do karaoke while getting a handjob. That's right, she tugs his thing while he tries to sing. Apparently, this is hilarious.
The show translates into Sing If You Can, which is a probably a feat considering the circumstances under which the contestants are singing. The show features smiling young women who gives men handjobs behind curtains while they attempt to belt out karaoke tunes. The curtain is low enough that it doesn't exactly leave much to the imagination, either. The goal is to continue singing until you actually ejaculate—at least if you can—after which you receive a score.
So what do these enterprising gentlemen take home if they can make it through the apparently non-humiliating process of singing terribly while getting a handjob from some lady on a stage? As noted by Death and Taxes, the prize is sex toys, of course. You can check out a relatively tame, but still probably not smart to watch at work clip from the series, below, which shows how one young man manages to power through the sexual distractions and make it to the finishing line, if you get my gist.
The Japanese people watching from a picture within a picture seem to find Sing If You Can to be a hilarious leisure activity. This makes sense, considering it's a show from a nation that has also produced games shows like Orgasm Wars, in which gay men attempt to get straight dudes to orgasm on television, complete with trash talk.
Here in the US, shows like Singled Out and The Dating Game are about as risqué as TV has gotten. Seemingly family-friendly programs like Family Feud do occasionally feature more adult answers that cause shocks and giggles to ripple through the audience. Still, US audiences are more frequently into tame trivia shows like Jeopardy! and Are You Smarter Than A Fifth Grader?
Tastes in the States are different, but that doesn't mean premium cable is missing out on its own fair share of outrageous content. There are Game of Thrones nude montages all over the internet for a reason, after all.
Your Daily Blend of Entertainment News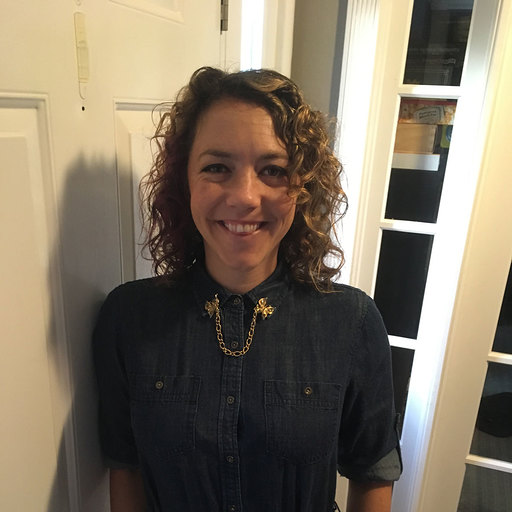 Reality TV fan with a pinch of Disney fairy dust thrown in. Theme park junkie. If you've created a rom-com I've probably watched it.