Punk'd Returns To MTV In March, Justin Bieber, Miley Cyrus And Others To Host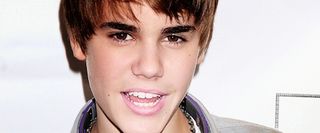 Happy New Year! MTV offered the first bit of TV news for 2012 in the form of an announcement about the host situation for their upcoming revival of the celebrity prank series Punk'd. The network's announcement also promises "bigger and better laughs and surprises" when Punk'd returns.
Much like the original Punk'd, the MTV series features celebrities pranking celebrities while hidden cameras capture their reactions for our entertainment. One of the big questions following the announcement of the series' return was, who will fill the shoes of the original host Ashton Kutcher? It appears there won't be just one celebrity taking over the hosting duties for the series. MTV announced tonight that a new celebrity host the show each week. Among the celebrities set to host this season are Justin Bieber, Miley Cyrus, Kellan Lutz, Bam Margera and Parenthood's Dax Shepard, who's no stranger to the series, having once been an actor on the original Punk'd.
Punk'd is slated to return to MTV on Monday, March 19th.
Here's a preview of the new Punk'd, which has Miley Cyrus orchestrating a prank on Khloe Kardashian that includes a similar moment to a certain memorable scene from There's Something About Mary....
Get More: MTV Shows