Ray Romano Joining NBC's Parenthood For Multi-Episode Arc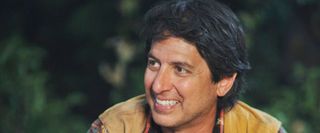 I could not be more stoked about the upcoming season of Parenthood. The NBC series only gets a shortened season each year, which means it is always off the air for far longer than some of my other favorite programs. Season 3 also ended in truly theatrical fashion with some major drama and a wedding that was beautiful, although probably not one of the wisest calls characters on the show have ever made, so it is super exciting to see if the series will pick up where it left off.
Season 4 is up to bat in September, with 15 episodes to make audiences to cringe, cry, and laugh. The first of these episodes will introduce a new character that will cause some tension in Sarah Braverman and her partner Mark's relationship. According to Deadline, Sarah's new friend and potential love interest will be played by none other than Ray Romano. The former Everybody Loves Raymond star will play an artsy photojournalist and photographer, which will certainly appeal to Sarah's creative and emotional side. I'm guessing Romano was initially introduced as a way to write out Jason Ritter's Mark, who was set to appear in County, but with no apparent pick-up for that NBC program, we will have to see where the show takes us with the Sarah/Mark storyline.
As for Romano's appearance, I couldn't be happier. Parenthood gets a few laughs, but hopefully Romano's character will be able to add in a few more. It will also be great to see Romano get the chance to pop in what will likely be a bit more of a complicated acting role than what he would get with a guest stint on The Middle. The actor is set for a multi-episode arc, and I can't wait to see what he does with it.
Parenthood is set to Premiere Tuesday, September 11 at 10 p.m. ET on NBC.