US-Produced Come Dine With Me Coming To BBC America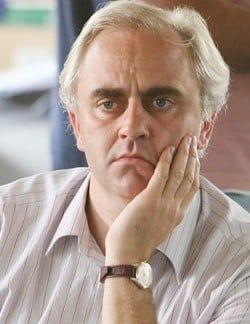 BBC America is mixing up their formula with their forthcoming reality series Come Dine With Me. Rather than just import the UK original, they're producing an original US-based edition. The 10-episode series will feature amateur chefs competing by hosting dinner parties for one another.
Deadline is reporting also that BBC America has picked up rights to air the UK original, which features comedic elements via the narration by comedian Dave Lamb. The imported edition will begin airing on July 7.
The original production is part of an effort on the part of the network to ramp up projects unique to the United States, that can then be sold to the BBC Worldwide partnership. They've already jumped on board co-production of the forthcoming drama Outcasts, an ambitious project about colonizing an alien planet.
Your Daily Blend of Entertainment News
Your Daily Blend of Entertainment News
Thank you for signing up to CinemaBlend. You will receive a verification email shortly.
There was a problem. Please refresh the page and try again.