The WWE Network Could Change The Way Others Do Business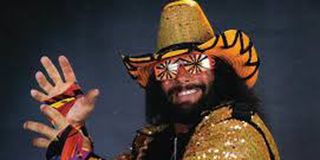 Earlier this week, World Wrestling Entertainment announced the creation of an online streaming channel. For $9.99 a month, hardcore fans will get access to a new 24 hour online network that offers a small amount of original programming a week, re-runs of classic matches, an OnDemand catalog of every WWE, WCW and ECW pay-per-view ever filmed and free streaming of all future monthly pay-per-views including Wrestlemania. Given that one yearly event typically sets viewers back $55, the service is actually a good deal, at least for wrestling fans. But what about everyone else? Why should they care if they don't know the Macho Man from the Michelin Man? Well, the short answer is because this could change everything for everyone.
To this point, content creators who already air programs on television have refrained from making the content available online out of a fear that doing so would hurt their ability to negotiate. After all, networks are willing to pay money for exclusivity. That's why, if you want to stream new episodes of a particular show, you need to go a) onto the network's website and b) prove you have a cable package that grants you access to that network. Sports leagues, likewise, have long encouraged fans to order out of market game packages through their cable providers and to watch the various live broadcasts distributed with commercials for free, but given the world's fondness for still watching sporting events live, WWE executives are convinced they're still in a better negotiating space than ever.
Here's the sell: ancillary programming, in this case extra matches and access to past events, will only make people more interested in wrestling and therefore, more likely to tune into the normal network broadcasts, most prominently Monday Night Raw on USA. Think of it like more press is good press. It sounds logical enough, and that thinking could soon spread to organizations like Ultimate Fighting Championship who have long followed WWE's pay-per-view and network programming model.
It's not in WWE's best interest for people to stop paying for cable. In fact, Chairman Vince McMahon straight up admitted that during an interview with The Wall Street Journal. That's why the price was kept so low, as a way of trying to convince fans to buy it in addition to cable. Maybe it will work. Analysts are currently projecting WWE Network to pick up between two and four million subscribers over the next year. If McMahon and company are able to achieve those lofty goals and negotiate an even better television deal when the network contracts expire later this year, it would be a big surprise if other companies/ sports/ business models didn't look into doing the same thing.
Imagine this: ten years from now, instead of selling the syndication rights of a popular show to a network, the company could package them with a few other shows and bundle them into an online network. Would you pay $5 dollars a month for unlimited access to Murder She Wrote, Monk, Columbo and a half dozen other beloved mysteries? Maybe. Maybe not. But I'm sure there's some combination of shows out there that would convince you to open your wallet.
Your Daily Blend of Entertainment News
Enthusiastic about Clue, case-of-the-week mysteries, the NBA and cookies at Disney World. Less enthusiastic about the pricing structure of cable, loud noises and Tuesdays.
Your Daily Blend of Entertainment News
Thank you for signing up to CinemaBlend. You will receive a verification email shortly.
There was a problem. Please refresh the page and try again.