Watch Every Trailer For Network TV's New Fall 2015 Shows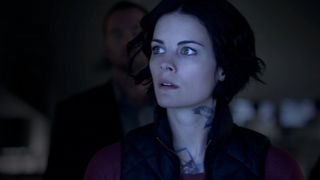 The 2015-2016 Network TV Upfronts are upon us. Along with news of renewals, cancellations and schedules, the major networks have released trailers for their upcoming Fall shows. We'll be adding all of the trailers as they're released, along with some information on each new series...
NBC
Heartbreaker
Air Day/Time: Tuesday at 9:00 p.m. ET
Type: hour-long medical drama
From: Jill Gordon
Starring: Melissa George, Dave Annable, Don Hany, Shelley Conn, D.L. Hughley, Jamie Kennedy, Maya Erskine, J. Louis Mills and Joshua Leonard.
What It's About: NBC's new medical drama is based on the life and work of Dr. Kathy Magliato. It centers on Melissa George's Dr. Alex Panttiere, a heart-transplant surgeon who does things her own way. She's also got a "racy personal life" that's almost like its own job.
Looks Like: A solid medical drama about a doctor who cares a lot and gets it done. And who doesn't love Melissa George? (#Alias4ever)
The Player
Air Day/Time: Thursday at 10:00 p.m.
Type: hour-long thriller/drama
From: John Rogers
Starring: Wesley Snipes, Philip Winchester, Charity Wakefield and Damon Gupton
What It's About: In The Player, a former military operative turned security expert is lured into a high stakes game where rich people bet on how well he can stop "the biggest crimes imaginable."
Looks like: USA and TNT had a thriller-TV baby that could kick like Wesley Snipes and grab our attention like The Blacklist. We'll see.
People Are Talking
Air Day/Time: Friday at 8:30 p.m. ET
Type: half-hour comedy
From:DJ Nash
Starring: Mark-Paul Gosselaar, Tone Bell and Bresha Webb.
What It's About: A comedy centered on two married couples who live near one another and obsess over everything. The trailer teases some amusing antics involving the babysitter, who might also be a porn star.
What it looks like: One of NBC's few half-hour comedies, relegated to Friday night already. Worth noting that Meaghan Rath's name is left off the cast list. The Being Human star had two comedies in the works this pilot season and as luck (or Rath's talent) would have it, both got picked up. Deadline says the Fox one (The Guide to Surviving Life) was in first position, so her role in NBC's People Are Talking will be recast.
Air Day/Time: Monday at 10:00 p.m.
Type: hour-long mystery/thriller
From: Martin Gero
Starring: Sullivan Stapleton, Jaimie Alexander, Audrey Esparza, Rob Brown, Marianne Jean-Baptiste, Ukweli Roach and Ashley Johnson.
What It's About: A beautiful tattoo-covered Jane Doe is dropped off in the middle to Times Square with no memory of her own identity or what she's doing there. With the involvement of the FBI, it's discovered that her tattoos are clues to crimes that need to be solved.
Looks like: An intriguing mystery with the potential to offer TV a strong kickass female lead. (Worth noting: Greg Berlanti's involvement as executive producer.)
Heroes Reborn
(NBC hasn't release a new trailer for Heroes Reborn. The above video is a previously released teaser. Air Day/Time: Thursday at 8:00 p.m.
Type: hour-long drama
From: Tim Kring
Starring: Jack Coleman, Zachary Levi, Masi Oka, Judith Shekoni, Robbie Kay, Henry Zebrowski, Kiki Sukezane, Ryan Guzman, Danika Yarosh, Toru Uchikado, Eve Harlow and Gatlin Green.
What It's About: Following up on the previous series, Heroes Reborn will center on a new crop of heroes adjusting to having extraordinary abilities. And with new heroes, comes new villains looking to harness their powers. Some original Heroes characters will appear.
Looks Like: Remember when Heroes was all everyone wanted to talk about? And then when it wasn't? We're eying this one skeptically for now, but it's hard not to be curious about the direction this new drama will take.
View NBC's full Fall TV lineup here.
Check out the Fox trailers (including Minority Report) on the next page...
FOX
Minority Report
Air Day/Time: Monday at 9:00 p.m. ET
Type: hour-long drama
From: Max Borenstein
Starring: Meagan Good as Vega, Stark Sands as Dash/Arthur, Wilmer Valderrama as Will Blake, Daniel London as Wally, Laura Regan as Agatha, Li Jun Li as Akeela, Zhane Hall as Rico
What It's About: Adopting a bit of the tech and the premise of the film on which it's based, Minority Report is set in the future and centers on a cop and a man who can glimpse the future as they work together to try to stop crimes before they happen. Meagan Good plays Detective Lara Vega, while Stark Sands plays Dash (the mentioned man-with-visions) along with Dash's fellow-precog twin Arthur. Laura Regan plays the third pre-cog, Agatha.
Looks Like: Sci-fi on Fox. That rarely bodes well. /Pessimism. The premise of Minority Report seems perfect for a TV show. Here's hoping this lives up to its potential.
Grandfathered
Air Day/Time: Tuesday at 8:00 p.m.
Type: half-hour comedy
From: Chris Koch
Starring: John Stamos as Jimmy, Josh Peck as Gerald, Paget Brewster as Sara, Christina Milian as Vanessa, Kelly Jenrette as Annelise, Ravi Patel as Ken.
What It's About: Grandfathered brings John Stamos back to television in the form of Jimmy, a dreamy bachelor who learns that he's not only a father, but also a grandfather.
Looks Like: Adorable, charming, great hair. But enough about John Stamos. Grandfathered's cast -- which includes Josh Peck (The Wackness) and Paget Brewster -- looks great and the tone seems to be aiming for heart-warming and humorous. We'll see if it hits the mark.
The Grinder
Air Day/Time: Tuesday at 8:30 p.m.
Type:
From: Andrew Mogel, Jarrad Paul
Starring: Rob Lowe as Dean, Fred Savage as Stewart, Mary Elizabeth Ellis as Debbie, William Devane as Dean Sr., Hana Hayes as Lizzie, Connor Kalopsis as Ethan.
What It's About: Rob Lowe plays Dean, a former TV lawyer who wants to take his legal "expertise" to the actual courtroom. Fred Savage is Stewart, Dean's actual-attorney brother, who's planning to take over the family firm. As the trailer indicates, Dean returns to Boise and promptly (and humorously) inserts himself into Stewart's personal and professional life.
Looks Like: Fred Savage and Rob Lowe in the same TV show? Are we in 80s-heaven right now? Fox may be aiming for that nostalgic appeal in pairing The Grinder with Grandfathered on Tuesday nights. Beyond that, from what we've glimpsed in the trailer, the potential for great comedy is brimming with The Grinder.
Scream Queens
Air Day/Time: Tuesday at 9:00 p.m.
Type: hour-long comedy-horror
From: Ryan Murphy, Brad Falchuk, Ian Brennan
Starring: Emma Roberts as Chanel Oberlin, Jamie Lee Curtis as Dean Munsch, Lea Michele as Hester, Abigail Breslin as Chanel #5, Nasim Pedrad as Gigi, Oliver Hudson as Wes, Skyler Samuels as Grace, Keke Palmer as Zayday, Billie Lourd as Chanel #3, Diego Boneta as Pete, Glen Powell as Chad, Lucien Laviscount as Earl, Niecy Nash as Denise, Nick Jonas as Boone, Ariana Grande as Chanel #2.
What It's About: Fox's new "killer comedy" brings murder to a college campus, as a "devil-clad killer" begins a killing spree during pledging season, claiming one victim, one episode at a time." Jamie Lee Curtis plays Dean Munsch, who's not a fan of the Kappa sorority and makes a rule that pledging must be open to all students, as opposed to being limited to the college's most elite. The way Fox describes it, it sounds like the series is set up to keep us guessing, as every character has a motive.
Looks Like: Scream Queens is described as part black comedy, part slasher flick, which seems like a perfect fit for a show that involves Ryan Murphy and Brad Falchuk. In that respect, this series fills the vacancy left by Glee, except it's removing music and adding murder and a college setting. As if to further remind us of its creators, the cast includes Emma Roberts (American Horror Story) and Lea Michele (Glee).
Rosewood
Air Day/Time: Wednesday at 8:00 p.m.
Type:
From: Todd Harthan
Starring: Morris Chestnut as Beaumont Rosewood, Jr., Jaina Lee Ortiz as Det. Villa, Gabrielle Dennis as Pippy, Anna Konkle as TMI, Maggie Elizabeth Jones as Bella.
What It's About: A dreamy private pathologist (Morris Chestnut) helps solve crimes in Miami. This involves a "widely sophisticated autopsy lab" where he performs autopsies for hire. As the trailer reveals, he may also solve crimes while out for a jog. Jaina Lee Ortiz plays Detective Villa, who finds Rosewood's optimism annoying. Also revealed in the trailer are Rosewood's health issues, which indicate he has less than a decade to live.
Looks Like: A Miami-set cop show, complete with beautiful people, beautiful surroundings and beautiful law enforcers. The twist on this one is that the lead is a private pathologist, which presumably gives him a bit more wiggle room for protocol and procedure. Also budget. And then there's Rosewood's health issues, which could present some unpredictable issues for the lead character, but also likely contribute to his live-each-day-to-the-fullest attitude.
View the full Fox 2015 Schedule here.
Check out ABC's trailers on the next page...
ABC
The Muppets
Air Day/Time: Tuesday at 8:00 p.m.
Type: half-hour comedy
From: Bill Prady and Bob Kushell
Starring: The Muppets.
What It's About: The Muppets are back! As the trailer indicates, The Muppets is set up documentary-style. The beloved Jim Henson characters are reunited and ready to live out their personal and professional lives in front of the camera.
Looks Like: In the words of Sam the Eagle, "God Bless America, and its magnificent Broadcasting Company!" Seriously, this looks exactly like what The Muppets should be as a modern day TV show, complete with meta humor and goofy Muppety jokes.
Quantico
Air Day/Time: Tuesday at 10:00 p.m.
Type: hour-long thriller/mystery/drama
From: Josh Safran
Starring: Priyanka Chopra as Alex, Dougray Scott as Liam, Jake McLaughlin as Ryan, Aunjanue Ellis as Miranda, Yasmine Al Massri as Nimah, Johanna Braddy as Shelby, Tate Ellington as Simon and Graham Rogers as Caleb.
What It's About: Quantico centers on Priyanka Chopra's Alex, a woman who's among numerous recruits hoping to make it through FBI training. A massive terrorist attack takes place and Alex one of the trainees may be responsible.
Looks Like: Quantico looks like it has the potential to be a winner, especially if the twists and turns teased in the trailer live up to their potential. It'll likely depend a lot on how organized the story is. In the meantime, looks like fun.
Dr. Ken
Air Day/Time: Friday at 8:30 p.m.
Type: half-hour comedy
From: Jared Stern, Ken Jeong and Mike O'Connell
Starring: Ken Jeong as Dr. Ken, Suzy Nakamura as Allison, Tisha Campbell-Martin as Damona, Dave Foley as Pat, Jonathan Slavin as Clark, Albert Tsai as Dave and Krista Marie Yu as Molly.
What It's About: Ken Jeong revisits his medical roots as a brilliant physician whose bedside manner leaves a lot to be desired. When he isn't attempting to be a good doctor, he's at home, trying to be a good husband to his therapist wife and a good father to their two kids. As the trailer implies, things don't always go as planned.
Looks Like: A multi-camera sitcom that'll likely be a perfect fit next to Last Man Standing on Friday night. Plus, it brings Ken Jeong back to network television.
Oil
Air Day/Time: Sunday at 9:00 p.m.
Type: hour-long drama
From: Josh Pate and Rodes Fishburne
Starring: Don Johnson as Hap, Chace Crawford as Billy, Rebecca Rittenhouse as Cody, Delroy Lindo as Tip, Amber Valletta as Carla, Scott Michael Foster as Wick, India de Beaufort as Jules, Yani Gellman as AJ and Caitlin Carver as Lacey.
What It's About: A young couple moves to North Dakota to a town where the oil industry is (or was?) booming, and eventually find themselves going up against a ruthless tycoon. Drama ensues.
Looks Like: Dallas meets Nashville? I don't love the title, but I have to admit, I got caught up in the trailer. Bring on the oil.
Of Kings and Prophets
Air Day/Time: Sunday at 10:00 p.m.
Type: hour-long
From: Adam Cooper and Bill Collage
Starring: Ray Winstone as King Saul, Haaz Sleiman as Jonathan, Maisie Richardson-Sellers as Michal, Oliver Rix as David, Simone Kessell as Ahinoam, James Floyd as Ish- Boseth, Mohammad Bakri as Samuel and Tomer Kapon as Joab.
What It's About: With Of Kings and Prophets, ABC promises "an epic Biblical saga of faith, ambition and betrayal," centering on a king, a prophet and a "resourceful young shepherd." Destiny awaits. Also violence, looks like.
Looks Like: It's hard to know what to expect from period pieces on network TV. Of Kings and Prophets looks like it's aiming for grand, epic, sexy and violent. We'll find out if it hits the mark this fall.
View the full ABC 2015 Schedule here. And check out the CBS trailers, including Supergirl and Limitless, next...
CBS
Life in Pieces
Air Day/Time: Monday at 8:30 p.m. ET
Type: half-hour comedy
From: Jason Adler, Aaron Kaplan
Starring: Dianne Wiest, James Brolin, Thomas Sadoski, Colin Hanks, Zoe Lister Jones, Dan Bakkedahi
What It's About: Life in Pieces is one of two new single-camera comedies coming to CBS this fall. This one splits its attention between the sub-families of one big family.
Looks Like: Modern Family with an entirely different family? That's ok. The cast looks pretty fantastic and the preview had some great moments.
Supergirl
Air Day/Time: Monday at 8:00 p.m. (starting in November)
Type: hour-long drama.
From: Greg Berlanti, Ali Adler, Sarah Schecter and Andrew Kreisberg
Starring: Melissa Benoist, Chyler Leigh, Calista Flockhart, David Harewood,
What It's About: Melissa Benoist plays Superman's cousin, Kara Zor-El. She's spent the last decade or so sitting on her superpowers. At 24, she's living in National City and working as an assistant to "media mogul" Cat Grant (Calista Flockhart.) As the preview indicates, she's finally ready to come into her own, putting her powers to use helping protect the city from threats. That includes working alongside Hank Henshaw (David Harewood).
Looks Like: A CW show. And with Greg Berlanti's involvement, that's no surprise, nor is it a complaint. Arrow and The Flash are great shows and they're proving how well DC properties can work for today's style of TV drama. Supergirl will hopefully serve as further proof of that, while also emphasizing a strong female lead.
Limitless
Air Day/Time: Tuesday at 10:00 p.m.
Type: hour-long drama
From: Craig Sweeny
Starring: Jake McDorman, Jennifer Carpenter, Hill Harper, Mary Elizabeth Mastrantonio, Bradley Cooper (recurring).
What It's About: Following up on the film by the same name, Limitless stars Jake McDroman as Brian Finch, a guy who learns that he can have super-brain-power through the drug NZT. As the preview indicates, he soon uses this gift to work alongside the FBI solving crimes.
Looks Like: Limitless comes complete with a great cast -- Dexter's Jennifer Carpenter and Shameless's Jake McDorman at the center -- and a premise that could work really well for a crime series. Plus, there's the occasional drop-in by Bradley Cooper to look forward to. Let's hope it hits the mark!
Code Black
Air Day/Time: Wednesday at 10:00 p.m.
Type: hour-long medical drama
From: Michael Seitzman
Starring: Marcia Gay Harden, Bonnie Somerville, Melanie Kannokada, Benjamin Hollingsworth, Harry M. Ford, Luis Guzman, Raza Jaffrey, William Allen Young
What It's About: Based in the "busiest, most notorious ER in the nation," Code Black centers on four first-year residents who are learning the ropes in the emergency room (and apparently ambulances as well). Marcia Gay Harden plays their "dad," Dr. Leanne Rorish, while Luis Guzman is the mother figure, senior nurse Jesse Sallander.
Looks Like: On the surface, a new medical drama. But the first look video makes it clear that Code Black's aiming to tug on our heart strings. Just watch the grieving daughter lean in to say goodbye to her deceased father by listening to his donated heart beat in the chest of a little girl. Or hear the sound of a newborn baby crying through a cell phone, moments after it's delivered via emergency C-section in the back of ambulance. It's probably safe to be prepared for lots of feelings with this one.
Angel from Hell
Air Day/Time: Thursday at 9:30 p.m. (starting in November)
Type: half-hour comedy
From: Tad Quill
Starring: Jane Lynch, Maggie Lawson, Kevin Pollak, Kyle Bornheimer
What It's About: In the other new single-camera comedy coming to CBS this fall, Jane Lynch plays Amy, a guardian angel determined to prove herself worthy of her status by inserting herself into the life of Allison (Maggie Lawson), a dermatologist who thinks she has everything in her life where it needs to be... until Amy shows up. Kyle Bornheimer plays Allison's brother Brad, who lives above the garage.
Looks Like: Jane Lynch is back on television! It's no surprise that the Glee star would find a new gig so fast after the Fox musical dramedy wrapped up, but it's great to see the project moving forward. From the preview, it looks like there might be some great chemistry between Lynch and Maggie Lawson too.
View the full CBS schedule here, and see what CW has coming up on the next page...
CW
Crazy Ex-Girllfriend
Air Day/Time: Monday at 8:00 p.m. ET
Type: hour-long
From: Rachel Bloom, Aline Brosh McKenna and Marc Webb
Starring: Rachel Bloom.
What It's About: A successful attorney decides to leave her work and life behind in New York to travel to West Covina, CA to reconnect with her old boyfriend. As the trailer indicates, Rebecca Bunch might be a little unstable, considering she's making a very drastic -- like full-on rom-com-level drastic -- life change in the hope that the guy who dumped her years ago might still be interested.
Looks Like: A mess of drama and humor... also possibly music? (There's singing in the preview, so maybe we should expect more of that?)The question is, will Crazy Ex-Girlfriend be the good kind of mess? Or the cringing kind? CW's banking on the former, and I'm hoping they're on to something. Jane the Virgin works because it embraces the drama and the humor with equal measure, allowing us to laugh and take it seriously simultaneously. Crazy Ex-Girlfriend could succeed with a similar format and its own signature tone. We'll see.
CW only has one new show debuting this Fall. But we they are adding the Arrow/Flash spinoff Legends of Tomorrow in 2016. Check out the trailer for that here.
View CW's Fall line-up here. And you can see how the full network TV primetime schedule breaks down this fall here.
Your Daily Blend of Entertainment News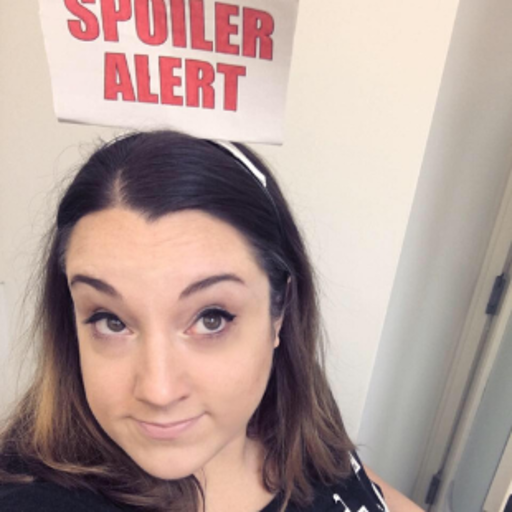 Assistant Managing Editor
Kelly joined CinemaBlend as a freelance TV news writer in 2006 and went on to serve as the site's TV Editor before moving over to other roles on the site. At present, she's an Assistant Managing Editor who spends much of her time brainstorming and editing feature content on the site.