Watch Tracy Morgan Yell About Chewbacca, Threaten To Reenter His Coma On The Tonight Show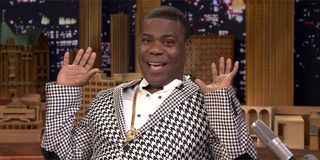 Tracy Morgan was in fine form during his appearance on Jimmy Fallon's The Tonight Show on Monday night. The former 30 Rock actor spent a good chunk of time yelling about Chewbacca and even jokingly threatened to "go back" into a coma when he learned David Letterman is no longer on the air. You can catch the hilarious segment, below.
In the video, Morgan spends some time ranting about Star Wars: The Force Awakens and how he's "pissed" there only seems to be one black dude in the entire galaxy, even if that character happens to be as cool as Finn is. He then segues into a rant about Chewbacca not being "good," because he's not paying child support right now. This wild backstory isn't legit, but it is awesome and if you haven't clicked on the video, yet, you should know I really can't explain Tracy Morgan's unique and specific brand of comedy. Just watch it.
Or at least watch him slump down pretending to go back into a coma after learning Donald Trump is the man leading in the GOP polls right now.
And because a jokes is always better when called back later on, here's his second threat to reenter a coma.
Tracy Morgan's had a pretty rough time in recent history. In June of 2014, he was involved in a horrific limo bus accident that left him first in a coma and later barely able to function physically without help. After undergoing a lengthy rehab program, Tracy Morgan appeared back in public during the Emmys ceremony this fall where he seemed in much better spirits and even cracked a few jokes. He later hosted an episode of SNL, which he had been a castmember on years ago. A few months ago, Morgan also joined the comedy Fist Fight, so he's been quick to reinvigorate his acting career.
On an unrelated note, can we please marvel at the fact that Tracy Morgan gets away with calling Jimmy Fallon "Jimbo" at the beginning of this video? When Tracy Morgan said he was back, he meant it and I'm so happy this video evidence of his return to good spirits exists.
You can catch The Tonight Show Starring Jimmy Fallon on weeknights at 11:35 p.m. ET, only on NBC.
Your Daily Blend of Entertainment News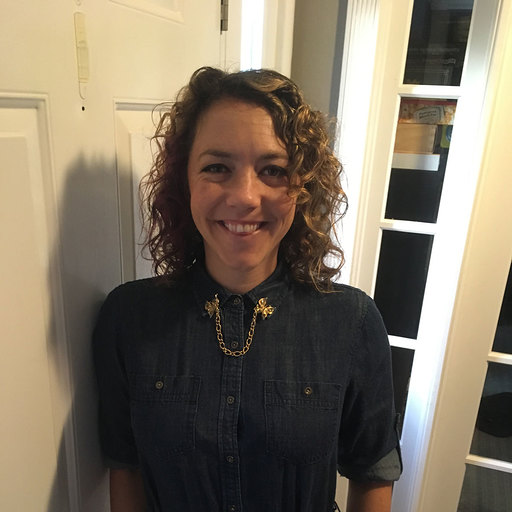 Reality TV fan with a pinch of Disney fairy dust thrown in. Theme park junkie. If you've created a rom-com I've probably watched it.