Who Wants To Watch Jon Gosselin's Ex In Her Own Show?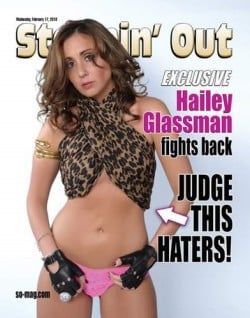 While Kate Gosselin is two-footing it across the Dancing with the Stars stage for ABC, Jon's ex-girlfriend Hailey Glassman revealed that she's been offered a reality show of her own. It would follow her moving out of her parents' house in New York and finding her way in Santa Monica. It also continues the trend of anyone who's connected with anyone getting their own reality shows.
How long before all of Tiger Woods' mistresses get their own shows? I'm hoping that I spill coffee on a celebrity or something so I can get my own show. It doesn't look like my wife is going to give birth to an inordinately large number of children, and the child I do have is of regular height, so those avenues are out.
Glassman's proposed project isn't tied to a network yet, which means it's just some production company looking to make a quick buck off the 22-year old. The reality, though, is that our voyeuristic tabloid society probably would support the proposed series, called Starting Over according to Zap2It. And I bet you if she does get her own show, that old boyfriend of hers will find some way to get himself some screen time as well.
Your Daily Blend of Entertainment News
Your Daily Blend of Entertainment News
Thank you for signing up to CinemaBlend. You will receive a verification email shortly.
There was a problem. Please refresh the page and try again.