Why The Odd Couple Is Here To Stay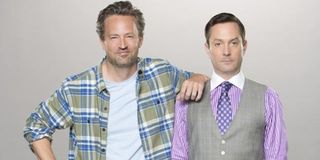 Midseason shows don't often make a huge mark on the ratings, but in 2015, a few brand new shows have managed to make their presence felt on the midseason TV schedule. Among these is Empire, whose ratings have made a splash ever week since the show first began airing. But no less impressive is CBS' brand new comedy The Odd Couple, which increased by 1.39 million viewers in the ratings during its third week on air.
Of course, part of this may have had to do a bit with The Odd Couple airing after a new episode of The Big Bang Theory. CBS' veteran comedy has done well on Thursday nights for some time now and last week's episode 17.88 million total viewers. The Odd Couple followed at 8:30 and in comparison brought in 12.47 million viewers and a 2.8 rating in the 18-49 demographic. Still, the total viewership on the show is higher than a good chunk of the other programs on TV and the show is managing to crush other Thursday night programs, including CBS' Mom.
Meanwhile, we've spent a lot of our time focusing on the likes of Empire and The Last Man On Earth. Admittedly, Empire has been pretty impressive. The premiere drew 9.9 million total viewers and a 3.8 rating. Last week's episode brought in 14.33 million total viewers and a huge 5.8 rating, but even more amazingly, the show has shown an uptick in the ratings for 8 weeks in a row. The Last Man on Earth, also on Fox, is mostly just impressive because it is a serialized story, and it has done better than most of the programs that Fox has attempted to air on Sunday nights. What is most striking about both Empire and The Odd Couple is that both shows are seeing gains as they move forward rather than losses, which is very unusual.
It's easy to see why we would spend a lot of time talking about the glitzy new drama Empire, but for some reason, The Odd Couple's success has flown a bit under the radar. Maybe it's because it premiered in February. Maybe it's a little bit because the show's premiere aired right after the Two and a Half Men Finale, and everybody was more interested in talking about the Charlie Harper-oriented premise of the episode than they were about the reboot of 1970s TV series headlined by the dude who wrote Night at the Museum (Thomas Lennon) and another dude who used to be popular for Friends (Matthew Perry) but has had trouble landing a new series in the time since.
Clearly, it's time we start talking about The Odd Couple. It's a new series that pays homage to its roots while still feeling like it is set in the present. It fits right in as part of CBS' Thursday night lineup, and it features two funny actors who deserve to be on a show that is watched by a lot of people, for once. I suppose it's certainly not as hip or pleasurable as Empire--but really, what else is?
You can catch CBS' The Odd Couple airs on Thursday nights at 8:30 p.m. ET.
Your Daily Blend of Entertainment News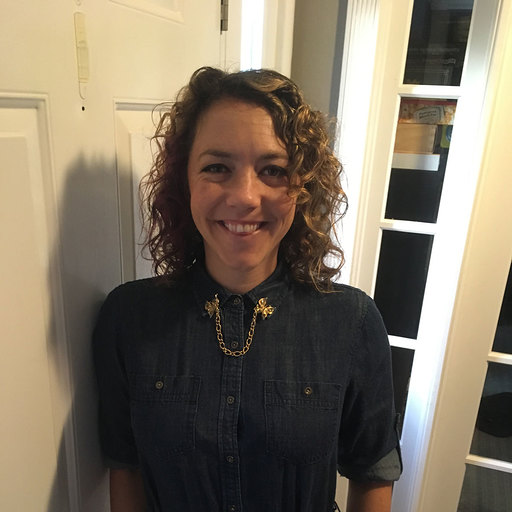 Reality TV fan with a pinch of Disney fairy dust thrown in. Theme park junkie. If you've created a rom-com I've probably watched it.