The Top Gear Lawsuit Is Finally Settled, Here's What Happened
Let's break this situation down.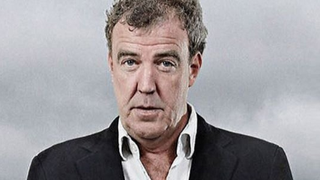 (Image credit: BBC)
The BBC television show Top Gear has had one hell of a year. After presenter Jeremy Clarkson got into an on-set scuffle with a producer, he was suspended, and then fired from the popular car show, which launched Top Gear (and the BBC) into a series of controversies, speculations and general confusion. Now, though, at least one aspect of the whole Clarkson debacle has been solved. He's finally settled the $140,000 lawsuit that was brought against himself and the BBC.

That lawsuit was a racial discrimination and injury claim brought against Jeremy Clarkson and the BBC, about three months ago, by a former producer of hit show. The Hollywood Reporter has gotten word that the case is now, officially, closed. While financial details of the settlement were not disclosed, it does appear that one stipulation was that Clarkson should apologize for his actions, which he did, quickly, after bringing the lawsuit to a close.

In case you're fuzzy on the details that led to the lawsuit in the first place, it's OK, because that's what we're here for. Last March, after a long day of shooting Top Gear, Jeremy Clarkson returned to the hotel for the cast and crew of the show, and found that there was no hot meal prepared for them upon their return. Well, that's when Clarkson lost his mind and whopped producer Oisin Tymon in the mouth, leading to a split lip and swelling. At the time of the incident, Tymon was afraid that it would cost him his job, so he declined to press charges. Clarkson was suspended from presenter duties and fired from Top Gear not long after that. And, in the aftermath of the punch heard 'round the auto enthusiast world, Tymon was verbally abused and tormented through social media because of Clarkson's ousting, to the point where Clarkson had to tell his fans to lay off the guy. I can certainly see Tymon thinking he was owed a little something for all that trouble.

Jeremy Clarkson, in a statement reported by the BBC, apologized to Oisin Tymon "for the incident and its regrettable aftermath." He added that all the abuse Tymon went through after the altercation was unnecessary, since the fight and Clarkson's firing weren't Tymon's fault, and expressed his apologies for that experience as well. Clarkson also said that Tymon was a "creatively exciting" member of the Top Gear team, and wished him the best in the future.

It's fitting that this case has been cleared up without a lengthy legal battle, since I'm sure all parties want to move on without this marring their futures any more than it already has. Top Gear already has an all new cast of presenters lined up, and Jeremy Clarkson and his former Top Gear co-presenters, Richard Hammond and James May, have already started shooting their new auto show for Amazon. And, while we don't know exactly what Oisin Tymon is up to these days, it's a pretty sure bet that he doesn't want to be known as the producer who got beaten up by Jeremy Clarkson anymore.
Your Daily Blend of Entertainment News
Sarah is currently a professional child wrangler. When she is not running around on the playgrounds and slapping together PB&J sandwiches, she loves getting a good sweat in at the gym, singing, and going to see live theatre (while simultaneously dreaming about being a part of a stage creation again one day).