Winning Time Got Canceled, And I'm Super Disappointed With How Season 2 Ended On HBO
This is definitely a bummer.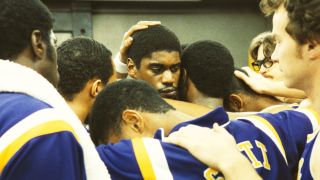 (Image credit: HBO)
Spoilers for the Season 2 finale of Winning Time: The Rise of the Lakers Dynasty, "What Is and What Should Never Be" lie ahead.
For two seasons, viewers indulged in Winning Time: The Rise of the Lakers Dynasty. The Adam McKay-produced sports dramedy thrust viewers into the heart of the 1980s and depicted the ups and downs of the NBA franchise's Showtime-era. It arguably had to find its footing early on but, in time, it hit its stride and struck a chord with audiences. I'd even say the second season has been better than the first but, now, it would seem it'll be the last. On the heels of the finale's premiere, HBO confirmed the series has officially been canceled, and that's incredibly disappointing, especially considering how that final installment wrapped up.
The show's demise has been a major topic of conversation on social media since the news was confirmed. In all honesty, this isn't totally surprising, as Jeff Pearlman (the author of the book that inspired the program) had been begging viewers to tune in for weeks to keep the ratings up. Nevertheless, this is still an unfortunate turn of events. The cancellation is hard enough, but it's worsened by the ending. Let's talk about what went down and why it's heartbreaking.
How Did Winning Time's Season 2 (Or Series) Finale Wrap Up?
This entire season had been building up to a showdown between the Magic Johnson-led Lakers and Larry Bird's Celtics. That finally came to fruition, as the two teams reached the 1984 NBA Finals, finally earning their chance to face off against each other. What ultimately plays out is a hard-fought, seven-game series. Those who know their basketball history, though, were surely aware of how the competition would end, though. Game 7 ends with the C's emerging victorious and asserting their dominance over their LA-based rivals. In the aftermath, one of the most gut-wrenching shots is one that features Quincy Isaiah's Magic sitting alone in a running shower, hanging his head in despair.
Viewers are provided with a little solace, as there's also a brief epilogue (which was not included in screeners sent to the press). This part of the story picks up five days after the loss and shows a conversation between Lakers owner Jerry Buss and his daughter, Jeanie. While in the team's arena, The Forum, they reflect on their good fortune and assert that their franchise's dominance isn't over. From there, a montage is shown, which explains where the players, coaches and execs ended up throughout the rest of their careers and personal lives. While it's not a bad tag, it's still somewhat underwhelming due to what could've been.
Why The Finale Is So Disappointing In The Grand Scheme Of Things?
The obvious reason why this is all so discouraging is obvious: Winning Time concludes with the titular team losing. This ending – ahead of the epilogue and montage – is so somber, which is a tone that wasn't all that common for the show. Of course, viewers also aren't going to be able to see Magic Johnson, Kareem Abdul-Jabbar, Pat Riley and co. find redemption during the 1985 Finals. When I spoke to series writers/EPs Max Borenstein and Rodney Barnes, they likened Season 2 to Star Wars: Episode V – The Empire Strikes Back. That vibe was definitely appropriate and shone through but, like me, many were probably under the impression that a Return of the Jedi-style season would eventually arrive. Alas, that apparently wasn't meant to be.
What's also enough to make a fan sad is the fact that the producers would've loved to have moved beyond the Showtime years had the show continued. EPs Salli Richardson and Kevin Messick admitted they hoped to reach the Kobe Bryant/Shaquille O'Neal era. Though they also stated that they were taking the process one step at a time. It goes without saying that there was still a lot of narrative real estate that could've been covered.
Winning Time may have had its share of detractors – like Kareem Abdul-Jabbar and Jerry West (who even took legal action against it) – but it did manage to resonate with plenty of people it seems. Just a few weeks ago, even Lakers President Jeanie Buss showered some praise on it. To sum all of this up, the series was definitely a winner and, with that in mind, it's truly disappointing that it ended with its lead characters being losers. We should still be happy this show exists at all, though, and I'm hopeful fans will seek it out as time goes on.
You can still watch Winning Time: The Rise of the Lakers Dynasty in its entirety using a Max subscription.
Your Daily Blend of Entertainment News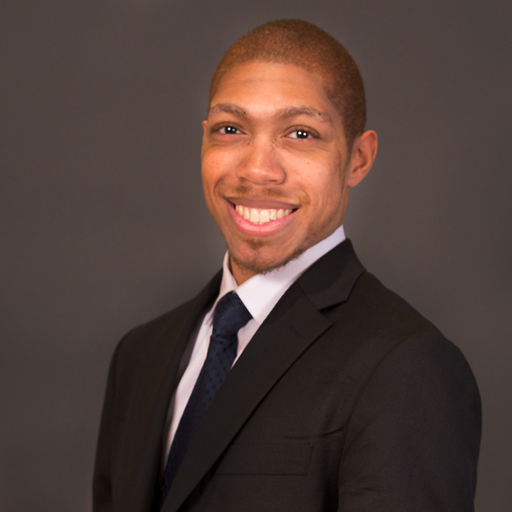 Covering superheroes, sci-fi, comedy, and almost anything else in film and TV. I eat more pizza than the Teenage Mutant Ninja Turtles.