Kickstarter Taken Down By Nintendo Is Coming Back -- With Changes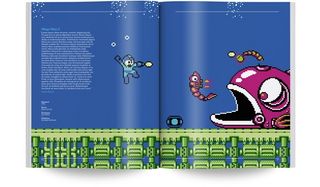 It looks like all of those folks who backed Bitmap Books' Nintendo Entertainment System/Famicon: A Visual Compendium will still be receiving their artistic stroll through the history of Nintendo's first console. After being put on hold last month, the campaign is back up and running right where it left off.
First, a brief bit of history about this book focused on, well, history. Hitting Kickstarter in June, Nintendo Entertainment System/Famicom: A Visual Compendium raced on to great success in its Kickstarter campaign. The fancy coffee table book blew past it initial funding goal of $36,733 and was just a single day away from wrapping up when the plug got pulled.
Nintendo, as it turns out, had to step in and do a little finger wagging. It turns out they weren't entirely unreasonable, however, as a few adjustments were made and the project was allowed back on Kickstarter to finish up its run.
Unfortunately, as of this writing, there's only about one hour left in said campaign. Again, it was brought down about a day before the original campaign finished and we're only just now getting word that it's live again. The good news is that the book raised $277,268, so we're guessing the team at Bitmap Books will publish some extra copies and have them available online.
It was a real bummer when the book came down, too. It focused on the history of the NES and a large number of its most iconic games. The book featured big, beautiful artwork from said games, with the text carefully dropped in to compliment the design.
Oddly enough, the necessary changes to get it back on Kickstarter were pretty simple. The team had to add the word "Unofficial" to the title to make sure everyone knows that Nintendo is not affiliated with the project, and they had to remove the legendary "Seal of Approval" from the cover.
So, yeah, it seems like Nintendo was pretty cool about the whole thing. It just goes to show that folks developing these Kickstarter projects need to be extra careful when working on a project that includes properties they don't own the rights to. A similar situation happened with an upcoming board game called Fire of Eidolon, which also just hit Kickstarter. The game boasts SNES-era graphics and the box is even the size of an SNES box. Before beginning its campaign earlier this month, though, a similar "Seal of Approval" was removed from the design, just to be safe.
As for the book itself, it covers a ridiculous amount of ground, with highlights on games like Super Mario Bros. 2, Donkey Kong, Metroid, early Mega Man games, Castlevania, Final Fantasy, peripherals and the console hardware itself. There's also some great box art to stare at and some spiffy artistic takes on NES properties.
Your Daily Blend of Entertainment News
Staff Writer for CinemaBlend.