PAX West Has Announced Their 2016 Keynote Speaker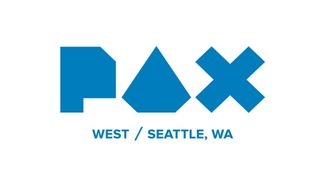 To kick off PAX West in Seattle, Washington next month between September 2nd and September 5th, they will have a keynote speaker to get things rolling right. So who is the speaker? Well, PAX announced that the 2016 PAX West keynote speaker is none other than the legendary Amy Hennig.
A press release was sent out where Penny Arcade co-founder Jerry Holkins talked up the importance of having Hennig open the event with a keynote speech.
For those of you who don't know, Amy Hennig was the creative director on the original Uncharted trilogy, and parted ways after finishing Uncharted 3 and starting some work on Uncharted 4. Neil Druckmann and Bruce Straley took over the writing and directing duties for the fourth game, and while it was good for what it was, they weren't quite able to capture the charismatic fun and lighthearted appeal that Hennig brought to the Uncharted series.
Hennig is now taking her expertise to the Visceral Games camp, where she's working with a talented group of developers on the unnamed Star Wars project. It's supposed to be an action-adventure game but EA and Visceral are keeping their lips tightly sealed on what "action-adventure" entails. EA also has another legendary producer in Jade Raymond -- the one who headed up the original Assassin's Creed games -- working on a separate Star Wars game so there won't be any want from gamers for the Disney-owned property.
But Hennig, in the short term, will be focused on getting the crowd riled up at this year's PAX West in Seattle, Washington at the Washington State Convention Center.
PAX is basically the bridging of gamers, game journalists and game makers all into one gathering. It boasts a number of exhibitions that allow people to get in game time with recently released titles and some upcoming games as well.
Hennig will be talking to a full house in Seattle and her keynote speech will be followed by full panel discussions throughout the weekend covering a number of different topics.
I can already imagine that a lot of people will want to get in a word with Hennig about her history with the Uncharted series as well as her work on the upcoming Star Wars project. I get the feeling, though, she won't be revealing much about the game, given that it's likely going to be one of EA's triple-A titles to help keep them relevant throughout 2017 as a hype factory, given that they don't have too many other AAA projects announced for 2017 beyond Mass Effect: Andromeda.
If you're interested in attending PAX West you're fresh out of luck because badges for attendees are all gone. If you work in the media industry or you're a prominent YouTuber then you might be able to get by with a media badge.
In the meantime, you can scour through the official PAX West website to see what you might be missing out on come September 2nd.
Your Daily Blend of Entertainment News
Staff Writer at CinemaBlend.
Your Daily Blend of Entertainment News
Thank you for signing up to CinemaBlend. You will receive a verification email shortly.
There was a problem. Please refresh the page and try again.