Toys R Us Black Friday Deals Have Been Revealed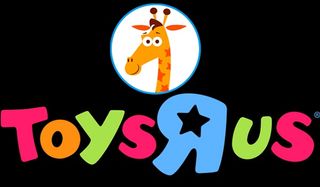 Thanksgiving is right around the corner, which means the biggest shopping day of the year, Black Friday, is hot on its heels. With a ridiculous number of deals being offered at pretty much all major retailers, the folks over at Toys R Us have revealed what they will be making available in the gaming department and, yep, some of this stuff might be worth waiting in line for.
Toys R Us ain't messing around this year when it comes to video game savings for Black Friday. They've revealed their full Black Friday guide, with two pages (24 and 25) dedicated exclusively to savings on virtual entertainment. From consoles to the games they play, there's a little something for everyone here.
Speaking of consoles, all of the major contenders will be present and accounted for during Toys R Us' promotion. For $250, you can pick up an Xbox One bundle featuring either Minecraft or Battlefield 1. For that same price, you can grab a PlayStation 4 bundles with Uncharted 4. Or, if you prefer to go portable, you can grab a special edition New 3DS for just a hundred bucks.
Oodles of games are also going on sale, categorized by how much you can expect to take off of the asking price. You can get Street Fighter V, Call of Duty: Infinite Warfare or NHL 17, among others, for $10 off. For 20 bucks off, you'll be able to grab Super Mario Maker, XCOM 2, Mafia III, DOOM, Dark Souls III and Titanfall 2, just to name a few.
Want even bigger savings? Then you can grab games like Gears of War 4, Overwatch, Dragonball Xenoverse 2, Far Cry Primal, The Division and the complete version of Destiny for $25 off.
You can also save on fringe gaming items like $10 off of $25 gift cards for Xbox Live, $15 off retro-themed Atari and Sega Genesis consoles, as well as 50 percent off on kits that make it easier to charge all of your controllers. As for the PS4 Dual Shock 4, you can save $20 on those bad boys, too.
Again, we've only cherry picked some of the standouts here, and Toys R Us is full of savings in other departments, too. But that certainly sounds like some great deals, even if they aren't all that different from anything we've seen elsewhere up to this point.
According to the advertisement, some of these gaming deals will actually become available earlier than Black Friday, though you can expect them all to be live on the big day. Of course, it's no longer really "Black Friday" these days, as Toys R Us is joining the herd in opening at 5 p.m. on Thanksgiving. So remember to stick to your traditions: Get up for a big Thanksgiving breakfast feast at 6 a.m., then hit the road to stand in line so you can buy lots and lots of stuff.
Staff Writer for CinemaBlend.
Your Daily Blend of Entertainment News
Thank you for signing up to CinemaBlend. You will receive a verification email shortly.
There was a problem. Please refresh the page and try again.