Hitman Just Made A Huge Update, Here's What It Does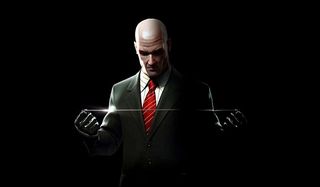 The November update to Hitman just went live and, along with the usual assortment of bug fixes and tweaks, the folks over at Square Enix have announced a whole bunch of quality of life adjustments that should help players get even more mileage out of the episodic stealth action game.
Clocking in at about 2.5GB on the PlayStation 4 and PC, the November update for Hitman won't eat up your hard drive space, but the number of tweaks piled into that amount of space is pretty impressive. For those of you playing on the Xbox One, however, the November update is actually 13.6 GB, so make sure you've got some room available. The update is live as of Nov. 28.
Details on the November update went live on the Hitman blog, where a thorough rundown of all additions has been provided. For most of you folks playing the game, though, you'll likely be most interested in the section called "General Improvements."
Right out of the gate, this latest update addresses one of the biggest gripes from folks who can't always play their game online. Hitman now creates an offline profile while you're playing the game, meaning you'll be able to have access to all of your items and rewards even when you're not connected to the internet. These include weapons, gear, starting and pickup locations, as well as Elusive Target rewards and Challenge Pack unlocks. Now, whether you're playing online or off, you'll be able to utilize all of your in-game goodies.
Along with your regular collection of stability tweaks, a number of known issues have been addressed across all in-game locations, including Paris, Sapienza, Marrakesh, Bangkok, Colorado and Hokkaido.
Other nice tweaks made in Hitman's November update include an opportunity completion checkmark to make it easier to tell what objectives you've completed at a glance, a Silent Assassin rating display for folks who complete missions with that particular achievement, as well as an overhaul to the game's statistics page boasting additional information for your missions.
If you're more interested in new moves for Agent 47, then you'll really be excited for the "pull" ability, which is live with this November update. In short, if you're hanging off of a ledge or outside of a window and a baddie wanders too close, you now have the ability to pull them over the edge and, presumably, to their death. There's a bit of a catch, though. Guards who see you perform this move, for some reason, won't register that it just happened. So you better enjoy pull while you can, because it's being pulled out with the upcoming December update and will be put back in the game, fixed, come January.
So what do you think, Hitman fans? Anything in the November update really tickle your fancy? Share your thoughts in the comments below.
Your Daily Blend of Entertainment News
Staff Writer for CinemaBlend.