The Last Of Us 2 Trailer Is Finally Here, And It's Stunning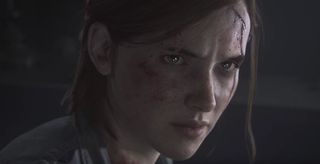 Traditionally, video games aren't always beloved because of their plot and storylines. But then there are exceptions, which entertain while also tugging at your heart strings. The zombie apocalypse game The Last of Us is the latter, as the 2014 mega hit is known for reducing its players into puddles of tears. Because of the massive appeal and success of the game, the community has been patiently waiting for a sequel to finally hit the shelves.
Luckily for us, this possibility seems closer than ever. The Last of Us 2 just released it's first trailer, and it'll definitely give you goosebumps. Check it out below.
Sony unveiled a near five minute trailer for The Last Of Us 2, starting off with a look at some outdoor segments and wild foliage. The scene shifts over to a sign, and then we get the Naughty Dog splash logo.
Thanks to being recorded live from the auditorium, certain little elements here and there gained some massive applause from the audience in attendance.
The trailer switches over to Ellie, one of the main characters in the original Last of Us, which came out for the PlayStation 3. The trailer sees a slightly older Ellie, bruised and bleeding from a gash in her forehead, strumming a guitar and singing a song after steadying her hand.
We then get a shot of a hand lying dead in a pool of blood, while a man waltz through the door... a gun in hand. Ellie continues to sing a song while we get a quick view of bloody rooms with dead bodies positioned on the floor, or against the wall, where they appeared to put up a fight but were perhaps caught off guard.
The man slowly strides toward the archway of the door where Ellie sits with the guitar, and he solemnly asks if she's really going to go through with it. By now the audience has erupted in cheers, realizing that the man -- somewhat brutish in appearance and a few years aged since they last saw him -- was none other than Joel.
Ellie says she'll kill every last one of them, hinting that The Last of Us 2 will be more of a revenge tale than a survival-traveling tale. I do wonder how well this will work out, because I thought the ending to the first game was brilliant. The mystery and intrigue of what might have been with Joel and Ellie seemed like a proper send-off for the conflicted and controversial duo.
Setting the story back into the laps of the previous games' protagonists seems like a step backward, and removes a lot of mystery. It's a little like making Gordon Freeman from Half-Life talk: everyone would be excited for whatever it is he has to say, but would it really be the right thing to do?
Obviously Neil Druckmann and Bruce Strayley know what's up and they likely have a solid plan for the game and its story. Personally, I was hoping that The Last of Us would follow the adventures of another group of survivors... a few people with a slightly different story to tell. This way Joel and Ellie's adventures could be preserved as they were in the original game.
Nevertheless, fans are absolutely hyped for the sequel and the continuation of the story. It's likely that Ellie's love interest was probably killed in some way by a gang of some sort, and she decided to go get revenge.
The cinematic trailer doesn't really give us a hint as to what the actual in-game graphics will be like, but Naughty Dog has mastered cinematic animations like no other studio out there (except for Blur, they're top notch).
We'll see if they can bring the gameplay up to par to the cinematics in the sequel to The Last of Us when it launches for the PS4 and PS4 Pro.
Your Daily Blend of Entertainment News
Staff Writer at CinemaBlend.
Your Daily Blend of Entertainment News
Thank you for signing up to CinemaBlend. You will receive a verification email shortly.
There was a problem. Please refresh the page and try again.