The Insane Amount Of Money Super Mario Run Has Already Made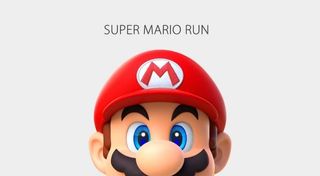 (Image credit: Nintendo)
Nintendo's Super Mario Run recently launched on Thursday exclusively for iOS smart devices. You can only play it on an Apple phone or tablet, but despite the limited market availability the game has already gone on to make millions.
According to Variety, Super Mario Run ended up accruing more than $5 million in revenue on its first day out within a 24 hour span. This is a rough estimate compiled from the mobile analytics and market optimization company, Sensor Tower.
According to the report that Variety picked up from Sensor Tower, the game has already been downloaded more than 5 million times and has been made available in more than 80 countries, becoming the top grossing iOS app within 32 of those countries. Those are some impressive stats and shows that the pudgy little plumber still has it, even when he's not running on Nintendo's own proprietary hardware.
Nintendo's third attempt at cracking the mobile market appears to be a wide success based on its first day out. But this is typical for a lot of big releases on mobile devices. Super Mario Run is the new flavor of the week (or month) for right now, but the real test is whether or not there will be a sustainable tail-end for the app, similar to the way Pokemon Go managed to capture an audience and keep them entertained for months on end.
Some analysts have previously pegged Super Mario Run to make a good portion of what Pokemon Go did in its first month, at least close to half. They've put Nintendo's new game at around $70 million in revenue for the month of December. Whether or not the app can actually generate that much remains to be seen, but based on what it managed to pull in within a 24 hour period, I would say they're well on their way to hitting that target.
The game takes a decidedly different approach to the typical Super Mario Bros. formula, by allowing gamers to play through the title only using one button. This was designed specifically to lure in the casual gamers with its simplicity. Mario automatically runs and the only thing the player has to do is press the jump button at the right time to make Mario jump.
According to Shigeru Miyamoto, they took this route because they knew that hardcore gamers had plenty of opportunities to get into the other titles, such as Super Mario 3D World, but they wanted to be able to attract the millions of gamers playing via phone.
It appears as if the tactic worked because the first day out they've already managed to make $5 million, according to Sensor Tower. A trial version of the game can be downloaded for free but if you want to get your hands on the full thing you'll have to pony up $9.99.
They also have other goodies tucked away in the game, such as the ability to play as other characters from the Super Mario Bros. universe, and gamers can unlock those characters by completing certain challenges. We'll see if the hot start for Super Mario Run is more than just novelty revenue and if it can maintain a strong tail end like Pokemon Go.
Staff Writer at CinemaBlend.
Your Daily Blend of Entertainment News
Thank you for signing up to CinemaBlend. You will receive a verification email shortly.
There was a problem. Please refresh the page and try again.