Sonic The Hedgehog Is Coming To The Nintendo Switch, And He Looks Perfect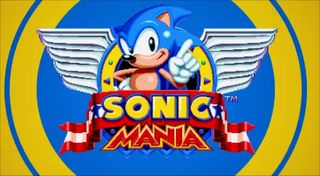 Sega hasn't had a very good track record with new Sonic games over the last 17 years. The blue hedgehog has struggled greatly to find a solid footing in the 3D realm, so PagodaWest is taking him back old-school, and their new 2D title has him looking perfect.
Even though Nintendo didn't showcase Sonic Mania during their live-stream presentation from Tokyo, Japan when they discussed some of their first-party games and third-party support, but they did post up a near two minute trailer over on the official Nintendo YouTube channel, giving gamers a look at the upcoming side-scrolling platformer for their new console.
The game is tentatively scheduled to launch at some point in the spring of 2017, so we could see it as soon as March or as late as June. Sonic Mania is being published by Sega but PagodaWest Games is handling the actual development, taking their expertise from the modding community where they worked on an HD version of Sonic 2 and crafted a whole new experience for home console and PC gamers in the form of Sonic Mania.
The game will feature re-imagined stages from the 16-bit era of Sega Genesis Sonic titles, along with brand new levels that PagodaWest designed to stay in line with the kind of aesthetics and themes from the 16-bit era of Sonic. They're paying a lot of respect to the legacy of the blue hedgehog and the games that made him the famous arch rival of Mario way back in the day.
Nintendo Switch players will be able to experience this game alongside PS4, Xbox One and PC gamers. Sonic Mania will introduce players to new moves as well, including the new drop-dash attack where Sonic can perform a mid-air jump cancel into a spinning dash drop, allowing him to instantly dash on the ground after dropping down. It's the sort of move that seems like it comes right out of the FGC, but it fits so perfectly in line with the classic 16-bit era gameplay.
A lot of gamers wondered why Sonic Mania wasn't a bigger focal point during Nintendo's live presentation for the Nintendo Switch, and I have no answer for that at all. They have a strong line-up of over 80 games in development for the Nintendo Switch but did a poor job in communicating the games to their audience.
Nevertheless, fans are thoroughly excited about having a chance to play a classically made Sonic The Hedgehog game on the Nintendo Switch. PagodaWest will include remastered levels and zones from Sonic The Hedgehog, Sonic The Hedgehog 2, Sonic CD and Sonic The Hedgehog 3 and Knuckles. They will also introduce new zones and bosses, along with allowing gamers to play as Sonic, Tails or Knuckles. You can also play as Sonic and Tails, just like in Sonic 2 and Sonic 3.
Pre-orders have opened for the Nintendo Switch and Sonic Mania. The Switch launches on March 3rd for $299.99, while Sonic Mania releases at some point in the spring.
Your Daily Blend of Entertainment News
Staff Writer at CinemaBlend.
Your Daily Blend of Entertainment News
Thank you for signing up to CinemaBlend. You will receive a verification email shortly.
There was a problem. Please refresh the page and try again.