The Nintendo Switch Eshop Makes A Much Needed Change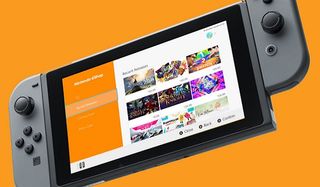 If you've been shopping on the Nintendo Switch eShop, likely you've found the process a bit cumbersome over the past two months. Thankfully, Nintendo has made a very small change to the way its virtual marketplace functions, and it should mean much smoother sailing for customers moving forward.
From launch day, the Switch eShop has had one major flaw: You had to input your credit card information every time you wanted to make a purchase. If you're one of those folks who have been picking up a digital game or two following the weekly eShop updates, that means you've likely had to plug in the exact same credit card information a number of times.
Nintendo was apparently aware of the fact that this was bogging down consumers and, as of this week, they have finally addressed the issue. Consumers now have the ability to simply save their credit card information onto their Switch, making purchasing games like Breath of the Wild, Shovel Knight or 1-2 Switch a snap.
What was especially odd about not letting folks save their purchasing information was that Nintendo allows it on the Wii U and the 3DS. The Switch was the only Nintendo platform that made making a purchase such a chore. Thankfully, they were smart enough to include another feature from those other platforms right out the gate; the ability to password protect purchases. So if you've got youngsters who might get button happy, or perhaps jerk-faced friends who want to thrust you into financial ruin, you can save your credit card info on the Switch and simply type in a quick password to approve purchases.
It's kind of odd that it took Nintendo two months to implement this standard feature on their new hardware. Some say this is yet another sign that maybe the Switch wasn't quite ready to hit the market. They're still months out from finalizing a for-pay online program, for instance, and there's no sign of a virtual console or streaming apps on the Switch just yet. Those seem like things you might want to have nailed down from day one.
To us, this whole business surrounding the inability to save credit card information was especially baffling, as you never want to create extra hurdles preventing folks from literally throwing their money at you. Then again, Nintendo has always done things their own way, so maybe there's a perfectly good reason why the feature is only just now becoming available on the Switch.
Either way, the nice thing is that you won't need to download anything special in order to enjoy this new feature. As Polygon is reporting, the eShop basically functions as a web browser on the Switch, which means it is something they were able to address on their end. The next time you load into the virtual market, feel free to save your info onto your shiny new Nintendo console.
Your Daily Blend of Entertainment News
Staff Writer for CinemaBlend.