Amazon Is Running An E3 Sale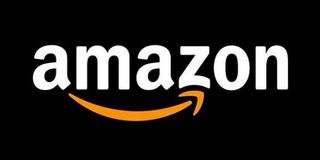 (Image credit: Amazon)
With E3 2017 just around the corner, some companies have decided to get in on the goods by running an E3 sale. In the case of Amazon, you'll be able to get your hands on a number of games that will be discounted throughout the week of E3, available now and ending next weekend.
The news was made via a simple post over on the Amazon page (opens in new tab) where it detailed that gamers can receive up to 20% off their video game purchases by adding "20OFFE3" as a promotional code during checkout.
This promo code only works for orders placed on June 4th, 2017 or later. It will be in effect up until 11:59 Pacific Standard Time on June 17th, 2017. So you have until the end of next Saturday to get 20% off during your purchases. This only applies to goods and products sold through and shipped by Amazon.
Below the terms and conditions, it actually has a list of products that are available and eligible for the promo code, including things like the HyperX Pro Gaming Headset, or the Logitech G933 Artemis Wireless headset for home consoles and PC.
If you're into streaming content and doing walkthrough guides and Let's Play videos on YouTube, there's an Elgato Game Capture device that you can get for only $142.84, and it works with the PlayStation 4, Xbox One and other HDMI compliant devices.
The list also includes hardware such as keyboard and mice, all of them high-end gaming devices for those who want the best of the best. This includes mice with high DPI and mechanical keyboards with RGB LEDs, routers designed for high-speed internet traffic, and wireless adapters.
Typically I imagine a lot of gamers will want to either use the promotional code to pre-order announced games set to take to the stage at E3, or they will want to use the code on classic games either being retired or no longer a priority by big publishers.
Amazon isn't through, though. It will also be able to take GameStop credit. According to a post from CheapAss Gamer, Amazon and GameStop have teamed up together so that you can use your remaining credit from trade-ins at GameStop to make purchases on Amazon.
That's right, you can now use your spare credit to make purchases on Amazon.
If you combine this development with the fact that there is a 20% discount on gaming taking place between now and June 17th at Amazon, then it means you could seriously clean up on some major deals from the online retailer throughout the month of June. In fact, you could trade-in all your old games and then use the credit to pick up some new ones, such as ARMS, which launches June 16th for the Nintendo Switch.
E3 will start the kickoff phase with some stage conferences set to take place next Saturday on June 10th, with Electronic Arts kicking things off at 12PM PST, followed by Microsoft and Bethesda on Sunday, June 11th.
Your Daily Blend of Entertainment News
Staff Writer at CinemaBlend.
Your Daily Blend of Entertainment News
Thank you for signing up to CinemaBlend. You will receive a verification email shortly.
There was a problem. Please refresh the page and try again.