Middle Earth: Shadow of War Has An Impressive Voice Cast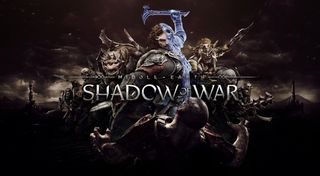 (Image credit: Warner Bros Interactive Entertainment)
Warner Bros. Interactive Entertainment and Monolith Productions announced the full voice cast line-up for Middle Earth: Shadow of War, and it features a rather impressive cast of actors and actresses from a wide variety of popular movies and TV shows.
According to the press release, The Walking Dead's Pollyanna McIntosh will be voicing a character in the game, along with Kumail Nanjiani from Silicon Valley and The Big Sick. Alastair Duncan, from Westworld, is also reprising his role as Celebrimbor, and Laura Bailey from Injustice 2, RWBY and BioShock: Infinite will be playing the role of an elite assassin named Eltariel.
Troy Baker, famed actor, voice actor, and performance capture artist from popular games like Call of Duty: Advanced Warfare, The Last of Us, and Uncharted 4 is returning to the Middle-Earth franchise to not only voice Talion the main character, but Baker is also sitting in the director's chair this time around as the performance capture director.
What's more is that gamers will be able to get a first-hand opportunity to learn more about the voice actors and the development process behind Middle-Earth: Shadow of War, thanks to the SDCC panel set to take place on July 21st, 2017 later this month.
Monolith Production's VP Michael de Plater will be on hand, along with Troy Baker, Kumail Nanjiani, Pollyanna McIntosh and Laura Bailey. Another popular voice actor, Matt Mercer, who is known for his roles as Leon Kennedy in the Resident Evil games, will be the moderator of the panel.
Unfortunately for Mercer, he won't be reprising his role as Leon in Capcom's remake of Resident Evil 2, much to the disappointment of fans. This all centers around the voice actor strike currently taking place, where SAG-AFTRA is striking against the major AAA publishers over residuals and other conditions. I'm sure the topic of the voice actor strike will eventually come up at some point, and if you're interested in learning about that or watching it via live-stream, be sure to check out the exact scheduling whether you're attending in person or watching online by visiting the official Comic-Con website.
As for Middle Earth: Shadow of War, the game is an action-RPG that picks up where the last game left off and situates itself in between the original game and Tolkein's The Hobbit. So these events are clearly taking place well before what transpired in the original Lord of the Rings trilogy.
The game still features open-world traversal, but this time around players will be able to raise an army and partake in massive siege battles. The combat has been further refined, and there's a much deeper selection of player-driven rivalries and stories to unfold through the all new and improved Nemesis 2.0 system.
Middle-Earth: Shadow of War is gearing up to be one of the big titles set to release this fall for the Xbox One, PS4, and PC, and so there will likely be plenty to learn and glean from the SDCC panel set to take place on July 21st at the end of the month.
Staff Writer at CinemaBlend.