Sega's New Racing Game Will Remind You Of Its 1990s Heyday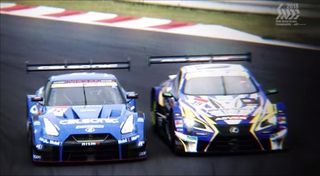 (Image credit: Sega)
A lot of gamers have been begging Sega to return to some of its older franchises and possibly update them for today's generation of gaming. Well, apparently Sega is heeding the words of its fans because there's a brand new racing game in the works that will remind you of its 1990s heyday when games like Daytona USA dominated the arcades and console space.
According to Eurogamer the name of the game is Sega World Drivers Championship. It's an Unreal Engine 4-powered racing title based around the GT-sport license, which is noted to include popular Japanese car manufacturers, including Toyota, Nissan and Honda, so many of your production car favorites turned into GT touring machines will make the cut.
The Unreal Engine 4 was never an engine I pegged for being good for racing titles. I still have nightmares about Fatal Inertia, which actually seemed to be bogged down in inertia more than it seemed to embrace break-neck speeds similar to games like Quantum Redshift or F-Zero GX. However, Fatal Inertia was a lifetime ago back when the Unreal Engine 3 was still in its proverbial diapers. The Unreal Engine 4 is a whole different beast and it's powering a new generation of racing games, such as Redout and now Sega World Drivers Championship.
If you're hoping that this is a spiritual successor to the Sega World Rally arcade games from the 1990s... well, it is. There was even a Japanese trailer released featuring a minute's worth of footage published over on the official Sega YouTube channel.
Unfortunately the trailer doesn't contain any actual in-game play, but instead features some typical light Japanese pop-instrumentals set against real life footage of super GT races taking place in Japan.
Sega will be holding a three-day location test for the game according to the YouTube description, which will take place on July 28th, the 29th and the 30th at the end of this month. The location test will be setup at various shops across Japan where the arcade game will be present.
The location test for Sega World Drivers Championship will include three different tracks set within the Japanese metropolitan grand prix circuits and will include two sets of cars from the Super GT 300 and Super GT 500 class racing machines, including the Toyota Prius, the Subaru BRZ, and the Toyota '86 from the GT 300 class, and the Lexus, Nissan and Honda from the GT 500 class. In total there will be 45 playable cars in the full game when it launches in 2018, but for the location test only three cars will be available from each class.
A lot of fans are excited about the prospects of Sega diving back into the racing game genre, which has become dominated solely by Forza Motorsport and Gran Turismo. Sega still produces some arcade games every once in a while, but it hasn't been competing with Turn 10 Studios or Polyphony Digital in any serious manner in the home console space, but that could all change next year in 2018 with Sega World Drivers Championship
Staff Writer at CinemaBlend.