Could Pokemon Ever Go To A Non-Nintendo Console?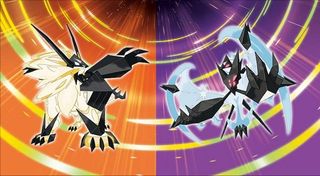 (Image credit: Nintendo)
One of the franchises that has been Nintendo's bread and butter for years has been Pokemon. The series has produced a number of smash hits across a variety of Nintendo consoles, but some questions have arisen lately about whether or not Pokemon will continue to be exclusive to Nintendo's platforms? Well, the short answer is that no, Pokemon games won't be going to other consoles and will stay exclusive to Nintendo.
Nintendo Everything grabbed a few choice quotes from a recent magazine interview that Game Informer had with Game Freak co-founder Junichi Masuda, who explained that since Nintendo, Game Freak and Creatures all co-own the rights to Pokemon, it's unlikely we'll ever see the series appear on other game consoles not made by Nintendo...
Now keep in mind here he's talking about Pokemon games appearing on other home consoles. The series has undoubtedly appeared on mobile phones in the form of Pokemon Go last year to wide acclaim and massive popularity, but Game Freak didn't make that game.
In a way, the leap from Nintendo's platforms to mobile devices was something that investors and market analysts had been begging Nintendo to do for ages because they all felt there was gobs of money to be made by putting Nintendo's brands on mobile devices and charging people microtransactions for the properties. Nintendo has reluctantly stepped into the waters of mobile gaming with some brands such as Fire Emblem and Super Mario, along with collaborations with Niantic Labs for Pokemon Go. However, Nintendo has avoided going full-microtransactions as some investors had hoped.
According to Nintendo, the main idea of avoiding putting too many of its properties on mobile devices and charging people cash to shop was to retain the integrity of its brands. A lot of people associated Nintendo with a couple of things: Family friendly entertainment, Nintendo's seal of quality, and the company's willingness to think outside the box with innovative game creation devices.
Game Freak's Masuda recognizes that a lot of Nintendo's popularity and sustained success in the marketplace is due to its branding, and Masuda feels Pokemon is part of that brand, which is why Game Freak will continue to produce the games exclusively for Nintendo.
Nintendo, and to an extent, Game Freak, definitely seem to recognize that keeping certain brands attached to certain systems or platforms is what's best for business. Later this year the company will be re-releasing Pokemon Ultra Sun and Pokemon Ultra Moon ahead of the upcoming release in either 2018 or 2019 for the Nintendo Switch exclusive Pokemon game from Game Freak.
Your Daily Blend of Entertainment News
Staff Writer at CinemaBlend.