Gearbox Job Posting Hints At What's Next For The Studio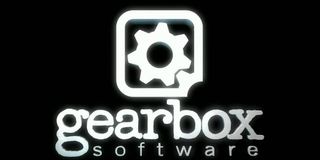 Gearbox Software is always working on something. It's one of the few development studios that constantly has something up its sleeve. Well, a new job posting for the site has detailed exactly what's next for the studio. And, many are assuming that the new game will be Borderlands 3.
The job listing was posted up over on the official Gearbox Software website, where the details for the job clearly lay out that the position is for an unannounced AAA FPS/RPG hybrid with "strong characters" and a "central narrative thread."
Most gamers quickly assumed that this is a position for the upcoming Borderlands 3. However, does that actually count as unannounced? While Gearbox has yet to officially announce the game, the company's president, Randy Pitchford, has made no efforts to hide the fact that the studio is working on Borderlands 3 and have been hiring for the project for a while. That's not to mention that it perfectly fits the description of a hybrid FPS/RPG thanks to its leveling, class system, and looting, and that it most definitely has strong characters with a central narrative thread unlike other open-world shooters out there like Fallout or Skyrim.
The job description also gives away that the game will obviously have voice-overs and in-game text for "missions," indicating that mission choice will be available, further lending credence that the game could be Borderlands 3 or at least another game similar to Borderlands.
Writing for voice-overs and in-game text isn't terribly specific, though, especially given that just about every game these days seems to have voice-over and in-game text. However, one of the giveaways for the upcoming title is that the writer for this unnamed upcoming project must have a "love for comedy" and at the same time being able to write a story that has underlying seriousness to it. Now, that right there literally sounds like a dead-ringer for the Borderlands franchise.
In addition to that, the rest of the description notes that as a writer the team is looking for someone who has published work in video games, comic books, web-based material, TV, or film, and that there's a "strong passion" for being able to write and demonstrate an ability to write comedic or satirical content.
I mean, all of this just keeps circling back around to describing the DNA of the Borderlands formula.
Of course, what if it isn't Borderlands? Keep in mind that Gearbox was messing around with the idea of Brothers in Arms: Furious 4 from six years ago, which was a comedic take on the popular Brothers in Arms franchise.
Gearbox ended up shelving Furious 4, and the game hasn't been heard from since. But one thing a lot of people may not be thinking about is that this could be a brand new Duke Nukem game. Let's not forget that a lot of the formula behind Duke Nukem 3D also fits with the structure of Borderlands, other than the fact that it's not an RPG. But Gearbox could be branching the series out to become a looter-shooter... or having Duke go around and take on various types of missions in a futuristic LA? Gearbox could even surprise us with a completely new IP, but, so far, the description for the writer seems to definitely point to Borderlands 3.
Your Daily Blend of Entertainment News
Staff Writer at CinemaBlend.