Original Xbox Games Are Now Backwards Compatible On Xbox One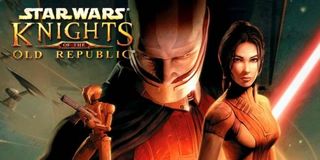 Just a day after rumors started circulating concerning the first batch of backwards compatible Xbox games on the latest hardware, the first collection of those games is now available. Get ready to party like it's the early 2000's with 13 of the best games Microsoft's first console had to offer.
While plenty of must-have titles from the original Xbox are missing in this initial backwards compatibility collection for the Xbox One, what's offered includes plenty of classics and even a few nice surprised. Here's the list of Xbox games that are now playable on the Xbox Once.
Black
BloodRayne 2
Crimson Skies: High Road to Revenge
Dead to Rights
Grabbed by the Ghoulies
The King of Fighters Neowave
Ninja Gaiden Black
Prince of Persia: The Sands of Time
Red Faction II
Sid Meier's Pirates
Star Wars: Knights of the Old Republic
There's a little something for everyone here, including everything from action adventure and fighting games to RPGs and platformers. You'll even find the popular party game, Fuzion Frenzy in the mix, perfect for reliving the glory days of crowding next to your friends on the couch.
Speculation started circulating that this fresh wave of backwards compatible games was gearing up to launch because of placeholder pages popping up on various Microsoft storefronts. The popular belief was that they would be ready to roll around the same time as the Xbox One X in early November. Instead, we've got them now, and that's fantastic news for fans of older games, those who are curious about previous generations of gaming and those who just want to see the industry's past preserved.
As with the Xbox 360 backwards compatible games, Gamespot is reporting that you'll be able to play these in both physical and digital forms. If you happen to have the discs, you can pop them in your console and start playing now. Otherwise, you can buy them online and enjoy them digitally. Just remember that these came from an era where the aspect ratio was 4:3, so that's how they're going to display. Also, while couch multiplayer is still an option, online play is not.
Hopefully, there's enough here to keep you busy for a while because, unlike the 360 games, the release schedule for OG Xbox titles is pretty slow. The next crop of games in this collection isn't expected until sometime next spring.
So what do you think of the list, folks? We'd say this is an example of all killer, no filler. All of those games were basically beloved when they came out, and we're excited to see them get a second chance to win over gamers on the Xbox One.
Still, there are plenty of console classics we wouldn't mind seeing pop up eventually. What's your wish list for the Spring 2018 collection? Let us know in the comments below.
Your Daily Blend of Entertainment News
Staff Writer for CinemaBlend.
Your Daily Blend of Entertainment News
Thank you for signing up to CinemaBlend. You will receive a verification email shortly.
There was a problem. Please refresh the page and try again.