What Shigeru Miyamoto Looks For In Game Designers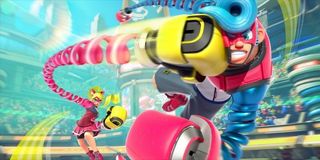 (Image credit: Nintendo)
Just about every gamer wants to work at Nintendo. It's one of the leading gaming studios out there and its known for some of the biggest brands in the electronic entertainment industry. Well, if you were hoping to get hired by the Big N, the requirements aren't quite what you might be expecting.
Nintendo's chief creative executive, Shigeru Miyamoto, explained to the New York Times what the creative culture is like at Nintendo, and how new talent is brought in, saying...
Miyamoto also explained that he's beginning to cede control as a creative executive toward the newer talent coming into Nintendo. The idea is to transition away from the old guard and prepare to hand over the reins to a new group of creative individuals with their own insight and ideas of moving Nintendo forward into the future.
This kind of forward-thinking, outside-of-the-box approach was actually put into play just before Satoru Iwata's untimely death, which came at the hands of a battle with cancer. The current success of the Nintendo Switch is being attributed to the late Iwata, who instituted the plan before passing back in 2015. The idea was to have a steady stream of new content come out for the Nintendo Switch during the initial launch year, a corrective measure Iwata wanted in place to avoid what happened with the first-year launch of the Wii U, which hit the market and had hardly any worthwhile games during its entire first year out.
In fact, the Wii U didn't hit its stride until it was far too late, having a sizable and noteworthy library of first-party games only by the tail end of 2015, three years after it launched.
Iwata course-corrected by focusing on bringing up new talent under Miyamoto and Eiji Aonuma's supervision, which is what allowed the team to pump out games like The Legend of Zelda: Breath of the Wild in a timely enough fashion. The game also relied heavily on unorthodox concepts, like the open-air gameplay paradigm and the ability to climb anything and everything; something that ties back into what Miyamoto mentioned about the designers having different interests and skill sets not chiefly tied to gaming.
In fact, many of Miyamoto's own ideas have come from his vast array of different hobbies and interests that have nothing to do with video games, such as go-karting, gardening, and passing under archways. Yes, the always jovial Miyamoto liked to pass under archways as a child, and it was the inspiration for none other than Star Fox.
The creative genius is now working with a group of talented young individuals, along with a protege of Iwata, Shinya Takahashi. Takahashi-san is working with Nintendo's hardware and software divisions to help cultivate the creative minds of Nintendo's younger, up-and-coming generation of new designers.
If the first year of the Nintendo Switch's software line-up is anything to go by, with original new IP like ARMS and sequels to popular new IP like Splatoon 2, then the future at Nintendo could be a very bright one.
Staff Writer at CinemaBlend.
Your Daily Blend of Entertainment News
Thank you for signing up to CinemaBlend. You will receive a verification email shortly.
There was a problem. Please refresh the page and try again.