Looks Like Bethesda Is Expanding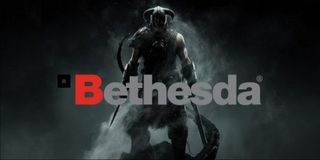 (Image credit: Bethesda)
If you've been hoping, begging, pleading with Bethesda to make more games beyond some of the company's biggest franchises, such as Fallout and The Elder Scrolls, your wishes just might be coming true thanks to the fact that Bethesda Software appears to be expanding.
Gamespot is reporting that Bethesda has added an additional studio, BattleCry Studios in Austin, Texas. The studio will be headed up by Doug Mellencamp as the studio director, graduating from being the former general manager and technical director of BattleCry.
Technically, this news isn't quite out of left field as you might be expecting. BattleCry has had a run-in with Bethesda's parent company, ZeniMax, in the past when the studio was contracted to work with id Software for the 2016 version of DOOM for home consoles and PC. Specifically, the BattleCry team worked on the post-release multiplayer content, taking over for the previous studio that was working with id Software, which is a studio currently under the Bethesda label.
The multiplayer was designed separately for DOOM while id Software worked on the single-player portion of the game. Unfortunately, the multiplayer was not as well received as the single-player due to the fact that it was slightly slower paced and didn't quite have the pizazz and charm as the single-player content. But keep in mind that the multiplayer was not originally designed by BattleCry Studios, but was actually handled in partnership with Certain Affinity.
To date, BattleCry hasn't actually released any games. The company has basically only worked as a support studio for larger AAA studios.
As noted by Gamespot, Bethesda has slowly been growing over the years, with another studio that opened up in 2015 and now the company has acquired BattleCry to add to the stable.
So what exactly does this mean? Well, it means that Bethesda will have more companies working on more games under its label. Arkane Studios handles the Dishonored and the Prey franchises, while id Software works on DOOM and Quake, and ZeniMax Online takes care of The Elder Scrolls Online, with the main Bethesda studios handling Fallout 4 and the mainline Elder Scrolls series.
So what would BattleCry work on? More than likely a new IP.
New intellectual properties are the cornerstone of growth for most studios, so Bethesda having BattleCry either pick back up and finish the BattleCry game or work on a new IP could help strength Bethesda's overall brand worth.
Alternatively, the company could focus on using BattleCry to buffer the existing studios, given that for this year's upcoming E3 gamers can expect three big reveals from Bethesda and it isn't The Elder Scrolls VI. So absolutely anything else could be on the table, including Starfield.
Given that BattleCry is relatively small compared to other studios, especially after suffering from some layoffs, I tend to doubt that the studio is working on an AAA project. However, it could be utilized similar to how Activision utilizes studios like Raven Software, where the studio provides a lot of supplemental support for large-scale projects like Call of Duty.
Staff Writer at CinemaBlend.