Microsoft Is Willing To Put Banjo In Smash Bros.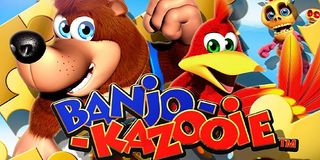 While Banjo-Kazooie first appeared on the Nintendo 64, the series' license now resides with Microsoft. Despite that fact, it looks like Team Xbox would be happy to have the '90s mascot characters head on over to the Switch for a guest spot on the upcoming Smash Bros. game.
Back before the most recent Smash Bros. game launched for the Wii U and 3DS, Xbox guru Phil Spencer stated he'd be happy to see Banjo and Kazooie make an appearance in the fighting game. When asked on Twitter if he stood by that statement now that a new Smash is heading to Switch, he answered with a simple "Yep."
If nothing else, nobody can claim that Microsoft isn't willing to play nice with other platforms these days. From Minecraft to Rocket League and beyond, they've stated on several occasions that they'd be down for cross-platform play. It's something that's actually happened with the former and has been reiterated several times with the latter. Nintendo, at least, seems open to the idea, so maybe there's more than wishful thinking in this recent call to get Banjo-Kazooie's titular characters in the next Smash.
While we still aren't even positive that the Smash game for Switch isn't just a director's cut of the most recent series entry, the Nintendo Direct reveal boasting characters from Splatoon makes it clear that additions to the roster are at least a part of the equation. Also, Smash Bros. has something of a history with non-traditional Nintendo characters popping up from time to time. Over the last couple of iterations, we've seen Solid Snake, Bayonetta, Sonic, Pac-Man and even Cloud from Final Fantasy VII make an appearance. Given the fact that Banjo-Kazooie started on a Nintendo platform and Microsoft seems so willing to accommodate, it wouldn't be that big of a surprise to see some other familiar faces join the fray on the Switch.
Of course, this can't even be called "rumor and speculation" at this point. A fan asked Spencer if Microsoft would be game to lend out the characters and Spencer responded that they absolutely would. Beyond that, there's no reason to believe this could actually happen. We're not trying to be pessimistic here, just trying to keep expectations at an appropriate level.
As for expanding the Smash roster, whether it's a remaster or a new game, we're all for it. We offered a list of five characters we'd love to see in Smash Bros. a few years back and, since none of them have made an appearance yet, we stand by our wishful thinking. Of course, I'd absolutely add a more recent character like Shovel Knight to the list at this point, or even Dovahkiin from Skyrim or Solaire from Dark Souls, now that more third party games are appearing on Nintendo's latest console.
Feel free to add your own wish list of characters to the comments below.
Your Daily Blend of Entertainment News
Staff Writer for CinemaBlend.