How Long Nintendo Will Continue Support For The 3DS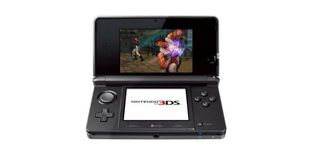 (Image credit: Nintendo)
The Nintendo 3DS has been in the news frequently ever since the Nintendo Switch was announced, but not always for the reasons Nintendo may have wanted. Many outlets questioned how long the 3DS would be relevant in a Switch-dominated market, but according to Nintendo the 3DS has a lot more life left in it.
IGN is reporting that Nintendo will be delivering games for the 3DS up to 2019 and "beyond". The company will continue to roll out new games for the handheld system all the way through the current yet and into the next.... and then beyond. A lot of this is due to the fact that sales for the hardware is still strong.
It's not just hot air and corporate fluff, either. IGN notes that there are a handful of games coming to the Nintendo 3DS this year alone from Nintendo, including Mario & Luigi: Bowsers Inside Story + Bowser's Jr.'s Journey. The company is also rolling out Dillon's Rolling Western: The Dead-Heat Breakers, which is a very interesting game that combines fast-paced 3D travel with action-RPG style combat. I was surprised that Nintendo would focus on making such a unique game for the 3DS when something like Dillon's Rolling Western would be a perfect fit for the Nintendo Switch. It reminds me of a 3D version of the 16-bit era of animals with attitudes, and Dillon would have fit in perfectly back in the 1990s with company mascots starring in games like Aero The Acrobat, Bubsy and Gex.
Dillon's Rolling Western: Dead-Heat Breakers is currently available right now in Japan for the 3DS, but it will launch next month on May 24th in North America and May 25th in Europe. So not only is Nintendo telling the truth about supporting the 3DS, the company is doing so while simultaneously releasing new games at the exact same time.
There's also Sushi Striker: The Way of Sushido, which is an interesting mix of action-oriented puzzle solving. Unlike Dillon's Rolling Western, Sushi Striker will not be limited to just the Nintendo 3DS and it will also be arriving for the Nintendo Switch as well starting in the first half of June.
But it doesn't end there! Nintendo is also porting over the Wii U adventure game, Captain Toad Treasure Tracker for the 3DS as well. The game originally came out at the tail end of 2014 for the Wii U, but due to the console's low-end install base and lack of market momentum, the game just didn't sell as well as it could have. It's not quite a platformer since Toad can't jump, but it centers around platforming style puzzles where players will attempt to get through the levels by trekking through the diorama-style maps to complete each stage.
Captain Toad Treasure Tracker is actually due for release this July, but it will also receive a Nintendo Switch port as well. There's also WarioWare Gold and Luigi's Mansion, both of which are also set to release this year for the Nintendo 3DS.
So Nintendo is definitely stacking the 3DS with plenty of games this year. Whether or not the company will keep it up for 2019 is a whole other story, but Nintendo is saying that it's going to be dedicated to its age-old handheld.
Staff Writer at CinemaBlend.
Your Daily Blend of Entertainment News
Thank you for signing up to CinemaBlend. You will receive a verification email shortly.
There was a problem. Please refresh the page and try again.