Starfield Is A Brand New Sci-Fi Title From Bethesda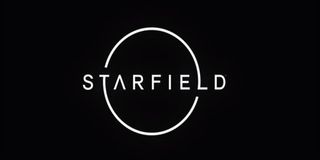 It almost seems impossible to keep track of all the major game announcements that have been taking place throughout this year's E3. However, there has been one game that a lot of Bethesda fans have been talking and asking about for years and it's Starfield. Well, after being silent about the game for quite some time, gamers finally got a tad bit of info about Bethesda's next big epic single-player adventure, Starfield.
One of the big announcements during Bethesda's E3 press conference was that ahead of the release of The Elder Scrolls VI, they would be making a new IP called Starfield. The teaser trailer was revealed during the press conference but only featured a minute's worth of footage.
The game trailer starts with the Bethesda Game Studios logo, and it shows a planet on the horizon as the sun peeks around the corner. We then get the image of a satellite that apparently gets sucked into some kind of space vortex and then the title of Starfield appears.
Some gamers have been combing over every single square inch of the trailer, and they've discovered a couple of hints in the trailer, but there's no concrete details on what Starfield will actually allow players to do or what the actual gameplay will be like. For instance at the 17 second mark in the video
During the interview with Geoff Keighley, game director Todd Howard mentioned that the game would be Bethesda's next big single-player epic. We don't know exactly what kind of genre of game it will be, whether it's a straight-up action narrative adventure like Rage or an action-RPG like Fallout 4, or a full-on role-playing experience like the typical Elder Scrolls games. Right now the only thing we know is that it's going to be a sci-fi adventure of sorts.
Based on what was showcased, it looks like players might be able to travel to planets? The satellite definitely throws things for a loop because we don't know if some form of interstellar travel will be involved as well, so it could be like No Man's Sky or it could simply take place on a select few planets, not unlike Mass Effect: Andromeda.
One thing that Todd Howard did bring up was that the technology for what Bethesda wanted to utilize for Starfield and The Elder Scrolls VI isn't quite there yet. So, it likely means that we probably won't be seeing the game release on this generation of home consoles.
It's also an interesting given that this means that the PlayStation 4 Pro or Xbox One X might not meet the kind of technological standards that Bethesda requires to bring Starfield to life. It definitely makes you wonder just how big this game will be?
We have no idea when it's going to release, but PC Gamer notes that it's coming out after the new Xbox and PlayStation consoles are revealed.
Your Daily Blend of Entertainment News
Staff Writer at CinemaBlend.
Your Daily Blend of Entertainment News
Thank you for signing up to CinemaBlend. You will receive a verification email shortly.
There was a problem. Please refresh the page and try again.