Halo: The Master Chief Collection Is Coming To Xbox Game Pass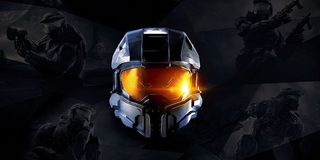 If you're an Xbox fan but you've never played a Halo game before, you might want to consider signing up for Xbox Game Pass. Halo: The Master Chief Collection is set to join the roster on Sept. 1. That's four complete games, as well as online modes and an impending major update, all included as part of the Game Pass subscription.
Larry "Major Nelson" Hryb recently took to Twitter to announce that Halo: The Master Chief Collection, will be added to Xbox Game Pass on Sept. 1. As stated in the tweet, a major update will arrive on that same day to improve both gameplay and matchmaking, for those of you who want to take some classic maps and modes for a spin. Oh, and, if you happen to have an Xbox One X, the update will include enhancements for Microsoft's latest iteration of the console, too.
As noted in follow-up tweets, fans have been waiting for that particular update for quite a while. Combine those long-time fans with what we assume will be an influx of new players, and the online modes could enjoy a nice burst of fresh activity in the coming weeks.
Included in this particular collection are four mainline Halo games including the original and regrettably named, Combat Evolved, as well as Halo 2, Halo 3 and Halo 4.
If you're not familiar with the Xbox Game Pass, it's Microsoft's big push into subscription-based gaming. You aren't streaming these games like with PlayStation Now, but rather downloading them, as well as DLC, entirely to your console's drive. While a nice catalog of older games is included, Microsoft is also pushing its first party offerings onto the console the day that they launch. Both State of Decay 2 and Sea of Thieves were available as Game Pass offerings the day they hit virtual store shelves. Other tempting offerings include games like The Division, The Elder Scrolls Online, Rocket League, Doom and Hitman. And to complete your Halo experience, Halo 5 is already part of the service.
The service offers more than 100 games currently, with the regular subscription price being about 10 bucks a month. For a limited time, though, you can sign up for a month of Game Pass for $2 (opens in new tab) and get a second month free of charge. That's 60 days of unlimited gaming for two bucks, which I'd argue is absolutely worth checking out if you haven't already taken Game Pass for a spin.
After you've worked your way through all five main Halo games, you can join the rest of the world in waiting for Halo Infinite to finally show up. Revealed at E3 2018, we've only seen a bare minimum of video footage for the game, and pretty much zero story details. Heck, we're not even sure it'll launch on a current console. Still, no harm in preparing now with the Master Chief Collection.
Staff Writer for CinemaBlend.
Your Daily Blend of Entertainment News
Thank you for signing up to CinemaBlend. You will receive a verification email shortly.
There was a problem. Please refresh the page and try again.