Cloud Saves May Be Lost If You Stop Paying For Nintendo Switch Online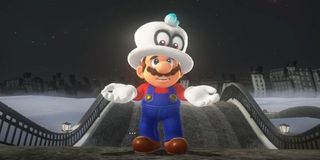 (Image credit: Nintendo)
For the last two years, gamers have been receiving a drip-feed of news regarding the new premium Nintendo Online service. Last year, we knew that it was coming but it was delayed into the start of 2018. News about how it would operate or what it would feature were mum for as far as Nintendo was concerned. It wasn't until after the expected release window passed that Nintendo started ramping up the promotion of the premium Nintendo Network, and then finally announced it would launch in September. Now that Nintendo has finally started unveiling details about some of the premium features of the Nintendo Network, not everyone is pleased with the fine-print details, which reveals that your cloud saves may be lost if you stop paying for the Nintendo Switch's online service.
The devil is in the details and the details can be found over on the official FAQ page. If you scroll down near the bottom there's a question that asks "After my Nintendo Switch Online membership expires, will my online save data and my Nintendo Entertainment System -- Nintendo Switch Online data be erased?" the response is quite telling because it doesn't indicate that your data will be saved if your membership ends, but it also doesn't outright say that it will be deleted either...
So to further break this down, if you have Switch games that store their data via the cloud save feature, you will lose access to those cloud saves if your membership for the premium service comes to an end or is halted in anyway. The cloud save backups are only accessible when your membership is accessible. However, it doesn't mention anything about how long the data will still be available after your membership ends. Some assume that for certain games like Super Mario Odyssey or The Legend of Zelda: Breath of the Wild, the cloud saves will still be there once you re-subscribe to the premium service, but that's far from clear.
Additionally, if you access the NES games that come with the premium online service and you make progress and save the data, that data will not be removed once your membership lapses and you no longer have access to the NES games. What this means is that if you decide to re-subscribe for the premium service, you will be able to access the NES games again and you will be able to resume where the save data was previous to the membership lapsing. That specific NES data won't go away until (or unless) you manually delete that data.
As noted, the classic NES titles will have the saved data store locally on your Switch, but you will not be able to access that data until your membership services are restored.
Also, you will have about seven days of access to NES titles in offline mode, but you will either need to re-subscribe or go online and prove your membership is still active to regain access to the titles after the seven days have passed.
There's clearly still a lot we don't understand about the Nintendo Switch Online Service, but with it going live very soon, we'll get those answers soon.
Your Daily Blend of Entertainment News
Staff Writer at CinemaBlend.