Capcom Closes Dead Rising Studio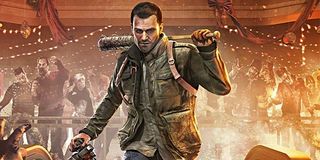 Despite the fact that things are looking pretty great for Capcom right now, the publisher has decided to close its Vancouver studio, the folks behind recent Dead Rising games, to consolidate efforts in Japan. It feels like the writing has been on the wall for the studio for quite a while now, but it's never good news when an entire development team finds itself out of work.
The folks over at GameDeaily recently reported on the struggles facing the studio at Capcom Vancouver but, originally, added a bit of a silver lining to the tale. They referred back to comments recently made by Capcom Europe COO Stuart Turner, who said that Capcom doesn't tie its definition of success strictly to dollars. He used Resident Evil VII as an example at the time, pointing out that, while it maybe didn't sell as well as its predecessor, its quality built a lot of positive buzz and momentum for both Capcom and the long-running series. The original report argued that, even though Capcom Vancouver was experiencing some tough times, maybe recent consolidation and the like wouldn't be too dire for the studio overall.
A follow-up from a Capcom spokesperson, though, seems to have corrected that notion, stating that the studio has, indeed, been shuttered. In a statement full of industry talk, the spokesperson said Capcom is currently "reviewing the allocation of its development resources" as the publisher increases "the efficiency and growth of its game development operations." Long story short, they look to be beefing up staff and the research and development department at the Osaka headquarters while Capcom Vancouver closes down. The statement adds that ongoing projects at the studio have been canceled as Capcom looks to focus on its "major titles in Japan" instead.
Again, it seems like this was the direction the studio was headed for a while now, with the mobile Puzzle Fighter game receiving a lukewarm reception and the Dead Rising series losing momentum. We're not clear on what projects Capcom Vancouver was working on before being closed, but it's a pretty safe bet one of those was a new game (or maybe a spinoff or HD remaster) for the Dead Rising series.
Looking at the big picture, it seems like Capcom is aiming to get its house in order while things are moving in a positive direction. Monster Hunter World finally broke out of its niche market earlier this year to become the company's most successful title to date. While they're keeping the audience hooked with regularly occurring events in World, it seems reasonable to think they might be staffing up to move full steam ahead on a sequel. They also brought Monster Hunter Generations Ultimate to the Switch in the U.S. this year and, just this week, the Beat 'em Up Bundle launched to some positive reactions. Add the new Devil May Cry to an already busy upcoming game list, and the studio looks to be sitting pretty for the time being. That being the case, reallocating resources from a studio that was struggling makes perfect business sense, even if it's a huge bummer for the folks involved.
Staff Writer for CinemaBlend.