Mortal Kombat X Launch Trailer Shows All The Characters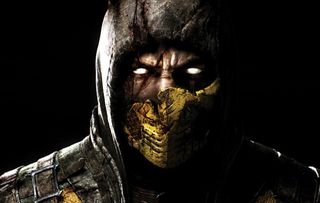 Over the last 10 months, NetherRealm Studios has released a steady stream of Mortal Kombat X trailers. The videos have given fans snippets of information about the title's roster, while keeping huge chunks of the lineup hidden. But Mortal Kombat X hits the market next week, so NetherRealm isn't worried about secrecy anymore. Today, the company released the game's final trailer, and every single character was on display.
Check it out, people. And if you enjoy System of a Down's "Chop Suey," crank those laptop speakers.
To be fair, the folks at NetherRealm could still have a few tricks up their sleeves. A large number of classical characters (like Cyrax, Kabal, and Stryker) haven't been mentioned, but there are rumors about their involvement. We probably won't know which Mortal Kombat personalities will make up the final roster until the game actually hits shelves next week.
Last month, NetherRealm's Ed Boon sat down with GameSpot to chat about MKX's imminent release. Boon co-created Mortal Kombat back in 1992 with fellow developer John Tobias. He's spent the last 23 years working on this one franchise, so if anyone can speak intelligently about Mortal Kombat's roster, it's him.
During the interview, Boon revealed that the MK community (Kommunity?) has played a major role in the game's development. NetherRealm is constantly listening to player feed back and using it to shape the franchise's future. As an example, Boon cites Tremor, a character that was considered a throwaway by the developers but was beloved by the fans:
In a lot of ways the MKX roster is a metaphor for the game's 23-year history. Many of the newly minted characters have parents or relatives in the previous games, which is also a testament to the franchise's longevity. For Boon, these characters needed to have more in common than just physical traits:
Mortal Kombat X hits shelves on April 14th, so start whipping those thumbs into shape.
Your Daily Blend of Entertainment News
Thank you for signing up to CinemaBlend. You will receive a verification email shortly.
There was a problem. Please refresh the page and try again.