Xbox Game Pass Adds Life Is Strange 2, More, In January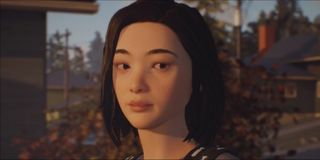 (Image credit: Square Enix)
Microsoft updated the Xbox Game Pass with some brand new games for January. The idea is to keep games cycling in and new titles popping up to give subscribers something new to play once those new games are made available. For January, Microsoft decided to kick off the new year with Dontnod's Life Is Strange 2, with the second episode is set to launch soon.
The news was rolled out over on the Xbox Wire, where some fan-favorites and some new releases are set to join the ever-expanding library of the Xbox Game Pass.
The headline for January is Life Is Strange 2, which is the choose-your-own-adventure style drama from Dontnod Entertainment and Square Enix. The second full entry in the series started back in September when the first episode went live. However, gamers have had to wait all the way until January, 2019 to get their hands on the second episode, which is scheduled to release for home consoles and PC.
The Xbox Game Pass version features the first episode, but episodes 2 through 5 will also arrive on the Xbox Game Pass soon. If you need to catch up on the previous entries in the series, you can currently get your hands on Life is Strange: Complete Season right now on the Xbox Game Pass, featuring all five episodes from the first season. There's also Life Is Strange: Before The Storm, featuring all three episodes, which is a prequel story to the events that takes place in the first season. So, technically, you'll want to play Before The Storm first, then the first season of Life Is Strange, and move on to the first episode of Life Is Strange 2.
Joining the teen drama is ARK: Survival Evolved, which will be available starting January 3rd, and will allow gamers to have access to the base game. You will have to acquire the DLC separately, but there's still a heck of a lot of content in the base version of the game.
In addition to that, there's also Farming Simulator 17 for those of you who like more zen-like experiences where you manage a farm, buy up farm equipment, and attempt to grow your farming business. The Farming Simulator games have been growing each and every year, becoming bigger and more popular with each outing.
Two more action games will also be available, with Absolver joining the Xbox Game Pass on January 7th, followed by Just Cause 3 on January 10th. Both games are action-oriented titles that take place in sandbox-style environments. The big difference is that Absolver is a fighting game where you learn new martial arts and fight against other players while looting and acquiring new gear. Just Cause 3 is an over-the-shoulder shooting game where you blow things up and acquire new gear to blow things up with even bigger explosions.
The new games for the Game Pass round out with Aftercharge, which is a teamwork-based multiplayer title where invisible robots have to fight against an invincible squad protecting six cylinders. It's a game that tries to play with a different kind of competitive PvP concept, and will be available for Xbox One gamers via the Game pass starting January 10th.
Your Daily Blend of Entertainment News
Staff Writer at CinemaBlend.