Just Cause 3 Just Added Some Exciting New Content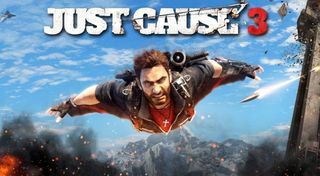 (Image credit: Square Enix)
Avalanche Studios' Just Cause series has been subject to some crazy modding experiments, one of which includes the ability to connect thousands of players together. Many of you already know what I'm talking about, and this exciting new experience has just arrived in Just Cause 3.
Gamespot is reporting that modders Nanos GBR have announced that the beta for the Just Cause 3 multiplayer mod has gone live. The beta was originally announced last month just before the new year rang in, but a lot of gamers may have missed it due to being out of town, celebrating the holidays with the folks or partying from moon rise to sun rise.
The mod is freely available for anyone who wants it from over on the official Just Cause MP website. However, you will need a legitimate copy of Just Cause 3. You won't be able to access the mod without having a verified copy of the game.
The mod will open up an all new way to play the open-world action game from Avalanche Studios, putting thousands of players in the vast open world, enabling them to grapple, wing-glide, commandeer vehicles, fly planes, race cars and blow the living crap out of anything and everything.
There's a video that Nanos GBR put up to give gamers an idea of what they've managed to accomplish with the mod, and how they've managed to turn Avalanche Studios' single-player game into a chaotic playground for thousands of players simultaneously.
Some of you might be scratching your heads because the original JC2: MP mod creator, Cameron Foote, hung up his boots and joined Avalanche Studios to work for them. So you're likely asking "Where did this mod come from?". Well, a new group picked up where the old group left off... sort of. The Just Cause 3 version of the mod is nowhere near as comprehensive or as complex as what was introduced in Just Cause 2.
Some of you might remember that before heading off to work for Avalanche Studios the JC2: MP squad had managed to implement modular building construction, all sorts of mini-games, character customization, NPC quests and tons and tons of other stuff that turned Just Cause 2 into a completely different game.
Well, for Just Cause 3 they're sort of starting from scratch but the core components are nearly complete. There's still a lot of work being put into the stability and design of the mod so it operates similar to the way the mod did for Just Cause 2. Also, there's no Steam version for the Just Cause 3 mod... yet.
The original multiplayer mod helped bring the monthly player engagement numbers up for Avalanche Studios' title to more than 500,000 users. We'll see if they can manage to achieve those same levels of engagement once the mod moves further along in development and launches on Steam.
Your Daily Blend of Entertainment News
Staff Writer at CinemaBlend.
Your Daily Blend of Entertainment News
Thank you for signing up to CinemaBlend. You will receive a verification email shortly.
There was a problem. Please refresh the page and try again.