93,000 Sony Accounts Compromised From Hack Attempt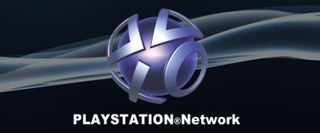 Someone or some people just don't want to leave Sony alone. They must have beat some whiny little hackers in a round of Uncharted's multiplayer and pissed them off so bad they're now being attacked for it.
Following up on the hack attacks from earlier this year, it has been reported that 93,000 PlayStation Network and Sony Online Entertainment accounts have been compromised from another hack attempt consisting of a mass amount of username and password combinations spamming the SOE and PSN account login gateway.
According to the PlayStation Blog [via GI.biz], 60,000 PSN accounts were compromised and 33,000 SOE accounts were compromised.
As stated on the official PS Blog…
This news doesn't bold well for anyone trying to convince Microsoft to alter Xbox Live's closed system to become more open. It's not really Sony's fault but it seems like anytime someone wants to make a case for why a system should be open we have scenarios like this popping up.
The original hack attack on the actual PlayStation Network resulted in more than a month of downtime and hundreds of millions lost in potential revenue. Luckily, the account breach this time around is nowhere near as serious and the 93,000 accounts have been locked until further notice.
Staff Writer at CinemaBlend.
Your Daily Blend of Entertainment News
Thank you for signing up to CinemaBlend. You will receive a verification email shortly.
There was a problem. Please refresh the page and try again.