PSN Downtime Explained; Sony Issues Emergency Warning Regarding Personal Information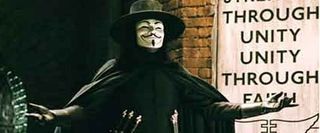 If you made recent purchases via PSN just before the whole thing was taken down for "emergency maintenance" then you could be in a little bit of a pickle…just a little. Apparently unauthorized individuals have gained access to PSN and Qriocity, putting a lot of sensitive user information at risk. Sony has issued an explanation for PSN's downtime as well as a few steps you can take to protect yourself.
On the Official PlayStation Blog, the following statements surmise the situation, followed by a very long and detailed post about the possible security risk that looms over any (or all) personal information you may have put on the PlayStation Network…
Not to get all conspiracy theory or anything, but allegedly these attacks on PSN are associated with a hacker called Anonymous, who has been attempting to bring down PSN for the sake of the people. That preposterous claim aside, what we do know is that there has been some sort of security breech, whether it was by Anonymous or some other nefarious group has yet to be officially confirmed by Sony, though.
Nevertheless, PSN and Qriocity are expected to be returned to service "within a week". You can learn more about how to protect yourself and what risks you may be at regarding identity theft, etc., by visiting the Official PlayStation Blog and reading the issued warning sent out by Sony.
Your Daily Blend of Entertainment News
Staff Writer at CinemaBlend.