Alpha Centauri Reboot On The Way?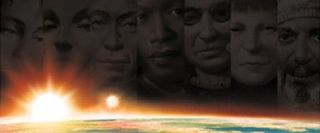 Electronic Arts may be gearing up to create another Alpha Centauri game. The publisher filed a couple of trademarks last week that suggest they're revisiting the sci-fi strategy series.
A NeoGAF member spotted two trademark applications by EA for the title Alpha Centauri. The first application was for "Computer game software; Downloadable computer game software" while the second was for "electronic computer games provided via the Internet."
As the poster on NeoGAF mentions, EA let their trademark on Alpha Centauri lapse in 2009. It could be that they're simply reviving the trademark now that they've re-released the game through Good Old Games. The thought of a sequel or next-gen reboot to the 1999 game is pleasing, though.
Alpha Centauri is a spiritual successor to Sid Meier's Civilization series. A colony ship from Earth has landed on a planet orbiting the star Alpha Centauri. Rather than working together on this new world, the colonists fragment into seven competing factions. The player controls one of these factions, each with their own distinct advantages. As in Civilization, there are multiple ways to achieve victory: wiping out your enemies off the map, cornering the energy market, being voted leader of the planet, or finishing a secret research project called "Ascent to Transcendence."
Considering the rave reviews AC received on release, a follow-up should be a no-brainer, right? Not exactly. Centauri developer Firaxis Games was purchased by Take-Two Interactive back in 2005. If EA decided to create another game in the series, they'd be without the services of Meier or his team. It's not impossible to make the game without Meier but it'd probably be harder.
Your Daily Blend of Entertainment News
Staff Writer at CinemaBlend.