Assassin's Creed Rogue Dated For PC, System Requirements Revealed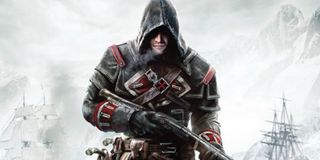 Assassin's Creed: Rogue's debut on the PC is just a few weeks away. Ubisoft has nailed down a specific release date and revealed what you'll need to run the game on that platform.
Rogue will hit the PC on March 10th. No other date was announced so that seems to apply to all territories.
Here are the minimum specs your computer will need for the game, courtesy of the Steam listing:
OS: Windows 7 SP1 or Windows 8/8.1 (64bit versions only)
Processor: Intel Core2Quad Q6600 @ 2.4 GHz or AMD Athlon II X4 620 @ 2.6 GHz
Memory: 2 GB RAM
Graphics: nVidia GeForce GTS450 or AMD Radeon HD5670 (1024MB VRAM) or Intel HD4600
DirectX: Version 10
Hard Drive: 12 GB available space
Sound Card: DirectX Compatible Sound Card with latest driver
Supported Video Cards at time of release: NVIDIA GeForce GTS 450 or better, GeForce 500, 600, 700, 900 series / AMD Radeon HD 5670 or better, Radeon HD 6000, 7000, R7, R9 series / Intel HD4600, HD5200
Certain gaming laptops may also be able to run the game. However, as is the case with a lot of PC games, laptops aren't officially supported.
Assassin's Creed: Rogue is set in the 18th century, between the events of Assassin's Creed 4 and Assassin's Creed 3. The player is Shay Patrick Cormac, a young Assassin who decides to become a Templar. He'll travel through New York City, the river valley and the North Atlantic as he hunts down his former comrades. As Shay, players will have access to a range of weapons and abilities never seen before in previous games. On the downside, there's no multiplayer in this chapter.
Assassin's Creed Rogue debuted on PS3 and Xbox 360 last fall. It had the same launch date as PC/PS4/Xbox One release Assassin's Creed Unity. Many players assumed it was just a matter of time before Rogue came to PS4, Xbox One and PC. However, they still haven't announced any intentions to bring the game to newer consoles.
"It's too early to discuss this subject," Ubisoft Sofia producer Ivan Balabanov said this fall. "Right now Unity is our game for new generation consoles."
As I've said in the past, a new-gen port of Rogue seems likely because it's a way for Ubisoft to rack up more Assassin's Creed sales outside of the holiday season. Maybe they'll wait until the summer to bring the game to those platforms, though.
Your Daily Blend of Entertainment News
Staff Writer at CinemaBlend.