Assassin's Creed Syndicate DLC Includes Jack The Ripper Campaign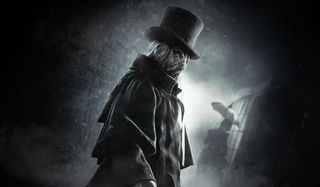 Assassin's Creed Syndicate will be getting a Season Pass for its DLC, Ubisoft announced today. The game's post-launch content will include a brand-new campaign featuring Jack the Ripper.
The Jack the Ripper campaign takes place 20 years after Syndicate. Someone is murdering and mutilating citizens throughout London. Players will team up with Inspector Frederick Abberline of Scotland Yard to hunt down Jack the Ripper and potentially bring him to justice. Whether or not it turns out to be good, the campaign should at least be different than the usual Assassin's Creed fare - usually you're the one committing murders rather than stopping them.
AC Syndicate will also add a mission pack called the "The Last Maharaja." During these ten missions, players will help exiled Sikh Empire ruler Duleep Singh reclaim his birthright. He can only do so by - what else - killing a lot of Templars.
The "Streets of London" gameplay pack includes a little of everything. It adds an hour's worth of new missions to the game along with weapons, outfits and other gear for players to earn.
Rounding out the new activities is a standalone mission, "A Long Night." One of Jacob's gang members are in trouble and he has to bring them back to the safety of their hideout. Ubisoft hasn't provided many details yet
Syndicate's post-launch plans also include two gear packs. The Steampunk Pack will give players a set of steam-powered equipment. The Victorian Legends Pack's contents are inspired by famous novels from that era.
Players can purchase a Season Pass to get all of this DLC or buy the add-ons individually. If they opt for the Season Pass, though, they'll get a permanent XP boost. No prices have been announced for the Pass or individual add-ons yet.
Assassin's Creed Syndicate will launch on PS4 and Xbox One on October 23 and on PC on November 19th. If you pre-order, you'll also get access to bonus missions starring Darwin and Dickens.
This poll is no longer available.
Image 1 of 2
Staff Writer at CinemaBlend.