Costume Quest 2, Home Visit PlayStation In Time For Halloween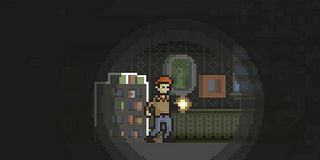 A pair of spooky Halloween treats have been announced for launch on the PlayStation Network this week, including the indie horror game, Home, and a Sackboy-infused version of Costume Quest 2.
That's right, not only is Costume Quest 2 arriving just in time for All Hallow's Eve, but the team at Midnight City have announced that Sackboy will be an official part of the costume roster for PlayStation versions of the game. It makes sense that kids would want to dress up as their favorite video game characters for the big night and, this year, the hero of LittleBigPlanet is coming along for the ride.
Over on the PlayStation Blog, Midnight City VP of Publishing Casey Lynch explained that Sackboy will be present and accounted for in both the PS3 and PS4 versions of Costume Quest 2.
"The Midnight City team and the folks at Double Fine have worked tirelessly in the candy mill preparing the game for PS4 and PS3, and we're happy to announce that Costume Quest 2 will be available on both PlayStation platforms just in time for Halloween on Tuesday, Oct. 28," they said.
So, whether you plan on going trick or treating in the real world or not, you can still enjoy the festivities in the virtual world courtesy of Costume Quest 2.
Also announced for a PlayStation 4 launch this week is Home, a creepy trip into madness, complete with retro-inspired graphics.
Not to be confused with the similarly named, and also similarly spookily themed, Gone Home, home comes from Director Benjamin Rivers, of the appropriately named Benjamin Rivers Inc. You can check out the promo trailer below.
"This horror adventure is a player-driven story that responds to your choices; taking cues from adventure games as well as side-scrollers, what happens in Home is entirely up to the player," Rivers explained. "As you make choices and even explore, the game changes in subtle ways to reflect your adventure. I like to think of it as the kind of game you'll immediately want to talk about with other players as soon as you finish it, just to compare notes."
A Vita version of Home is also on the way, though it won't be ready in time for Halloween. However, anyone who is even remotely curious about the game will likely be unable to turn down it initial asking price. You can grab Home as a cross-buy title for the first two weeks at just $2.99.
Staff Writer for CinemaBlend.
Your Daily Blend of Entertainment News
Thank you for signing up to CinemaBlend. You will receive a verification email shortly.
There was a problem. Please refresh the page and try again.