DC Universe Online Launches On PS3 And PC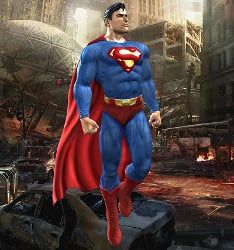 January 11, 2011 is such an easily-remembered date that you knew somebody would use it for a game launch. That somebody is Sony Online Entertainment, who released DC Universe Online for the PS3 and PC on Tuesday.
DCUO is the first MMO based on the DC Universe. It's also the first MMO to appear on the PS3 in North America. Players create their own super hero or villain and rub elbows with DC favorites like Superman or the Joker. You can undertake missions to save/destroy the world or simply duke it out with other players.
SOE took numerous steps to ensure that the game would be a legitimate DC experience. Artist and DC co-publisher Jim Lee was the game's executive creative director and helped develop the art style. Comic book writers Geoff Johns and Marv Wolfman were tapped to create the game's storyline as well as in-game quests and events. The classic DC characters are in many cases voiced by the same actors who played them in the cartoons. For example, Mark Hamill is voicing the Joker and Kevin Conroy is Batman.
DCUO costs $59.99 for the PS3 and $49.99 for the PC. A free 30-day subscription is included with both. Each additional month of play will cost $14.99. Buying multiple months in advance will earn you discounts.
Staff Writer at CinemaBlend.