DayZ Confirmed For Standalone Release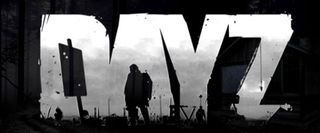 Soon gamers will not have to buy Arma 2 solely to play its popular zombie mod DayZ. DayZ designer Dean "Rocket" Hall says that a standalone release of the mod is currently in development.
Hall announced that Arma 2 developer Bohemia Interactive will assist with turning the mod into a full-fledged game. He will be the project lead, though.
DayZ is an open-world, multiplayer experience. Players scavenge for supplies in a post-Soviet state and either avoid or kill the zombies roaming the countryside. Some players band together for survival while others hunt their fellow man to get easy supplies. The mod has attracted one million players since its release earlier this summer.
The development schedule of DayZ will be similar to that of Minecraft. Players will be able to buy the alpha version of DayZ at a sharp discount. You'll then presumably get the beta and full versions of the game for free when they're available.
The mod version of DayZ will still be playable after the standalone game's release. Both the game and mod will get parallel updates. That should be welcome news for the folks who shelled out money to get Arma 2 just for the mod.
No word yet on when we can expect the standalone DayZ. I'd also like to know whether mod DayZ and standalone DayZ owners will be able to play with each other. Hall says that many questions will be answered in the coming weeks. In the meantime, Bohemia Interactive has launched an official site for the game.
Staff Writer at CinemaBlend.
Your Daily Blend of Entertainment News
Thank you for signing up to CinemaBlend. You will receive a verification email shortly.
There was a problem. Please refresh the page and try again.