DayZ Is Played By A Popular Walking Dead Star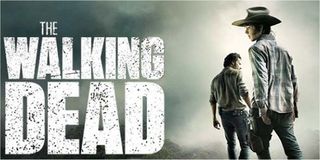 Well this should come as a pleasant surprise to some and no surprise at all to others; but Walking Dead television star Chandler Riggs, turns out to be a pretty big fan of the post-zombie-apocalyptic survival game from Dean "Rocket" Hall and crew, DayZ.
The barely-out-of-puberty tween/teen/teeny-bopper spends his free-time doing what most kids his age do... study. Oops, sorry, wrong country... I was thinking about the sixteen other countries that outperform our Red, White and Blue nation when it comes to anything that doesn't involve guns, beer, fast-cars and beautiful women. Anyway, Riggs goes by the YouTube handle of Chair Handler and who plays Carl, the young son of Rick Grimes on the popular television show The Walking Dead, spends his free-time doing what young kids are really good at doing these days... playing video games.
While gaming is nothing spectacular in and of itself – given that there's more than a billion gamers worldwide and more than170 million gamers right here in America, according to the NPD Group – Riggs decided to open his own YouTube channel and broadcast his pastime with the world. And you'll never guess which game he plays? Well, the headline kind of gives it away and the first paragraph... but if you missed all of that (and if you come from Reddit, you probably did) there's video of Chair's open-world, zombie-survival experience below.
It should also come as no surprise that Chair's DayZ videos have skyrocketed in popularity on his channel. I mean, come on, the kid is practically playing DayZ in real-life on the set of The Walking Dead, so you have to find it a little bit funny that in his down-time he shuffles over to his PC, turns it on, boots up Steam, gives some praise to GabeN and then loads up some DayZ to play a digital version of Carl Grimes when he's all grown up and vacationing in Chernarus.
But if you thought there was only one video of Mr. Handler and his hijinks with friends in the world of Dean "Rocket" Hall's playground of undead fun, think again. Chandler was kind enough to upload episode 2 of his DayZ adventures, and he and his friends manage to avoid being handcuffed and fondled by underwear bandits, dodge instigators of yellow-jacket deathmatch, and keep clear of a gentlemen bandit from Britain. I would say their adventures are a success... so far.
Now I don't know if I'm more eager to see what happens in episode 3 of Rigg's survival antics in Chernarus or whether or not those cannibal-seeming Terminus folks are going to eat his arms and legs in the next season of The Walking Dead. I think I'm slightly more interested to see if Handler and his friends come across a gang of underwear-sporting, yellow-jacket deathmatch bandits.
You can check out more of Chandler Rigg's video game play-throughs by paying a kind visit to the kid's YouTube channel. And be gentle, he's not a gun-totting teen in real-life; he's just a boy, behind a monitor, with partial Justin Bieber hair... well, back when Bieber was more Canadian than American.
Your Daily Blend of Entertainment News
Staff Writer at CinemaBlend.