Deus Ex: Revision Launching For Free Today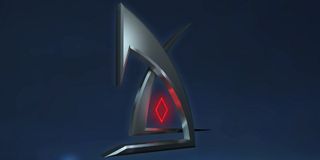 Deus Ex: Revision, a fan remake of the original 2000 shooter, will be released today. Steam users will be able to download this Deus Ex mod for free.
Deus Ex is set in the year 2052. The world is being torn apart by terrorism and disease. Nanotech-enhanced agent JC Denton discovers that these calamities are actually being driven by mysterious forces bent on world domination. It falls to him to stop their plans. As JC, players can choose how to approach each mission: stealth, combat, hacking or a bit of all three.
For Revision, Caustic Creative revamped the textures and models of DX but didn't stop there. They also redesigned the game's levels and introduced a new soundtrack. The huge scope of the remake is presumably why Square Enix and Eidos Montreal decided to authorize the mod. Here's what Eidos Montreal head David Anfossi had to say about the project:
Revision has been in development for a long, long time. The first demo hit ModDDB back in 2008. I'm glad they managed to keep the project going and see it through until the end. It's also great that Square Enix let them finish their project. Other fan remakes haven't been so lucky.
It seems you'll need to own the original Deus Ex through Steam in order to play this remake. Fortunately, Deus Ex: Game of the Year Edition will be available for 80% off starting today as part of the Steam Stealth Sale. Deus Ex: Human Revolution – Director's Cut will get the same discount in case you want to play a more modern shooter.
Eidos Montreal will continue the Deus Ex series next year with a game of their own. Deus Ex: Mankind Divided, a direct sequel to Human Revolution will launch on February 23 for PS4, Xbox One and PC.
Staff Writer at CinemaBlend.
Your Daily Blend of Entertainment News
Thank you for signing up to CinemaBlend. You will receive a verification email shortly.
There was a problem. Please refresh the page and try again.