GSC Game World Closing, STALKER 2 Future Uncertain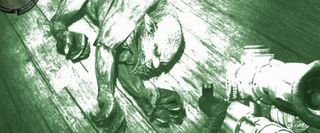 GSC Game World, best known as the Ukrainian developers behind the immensely original open-world, FPS franchise, S.T.A.L.K.E.R, is closing down. The future for the highly anticipated S.T.A.L.K.E.R. 2 now remains uncertain.
According to Ukranews [via NeoGaf] the Ukrainian government was ready to step in and take control of GSC due to financial problems, but the company's owner wasn't going to have any of it. Instead, CEO of GSC, Sergei Grigorovich, has decided to shutdown operations instead of selling the assets to the government. An additional reason for the closure was because Grigorovich wasn't pleased with the direction of S.T.A.L.K.E.R. 2 and decided it just wasn't worth fighting for.
According to the above sources, employees of GSC Game World will be paid through to February 2012.
Rock, Paper, Shotgun wasn't necessarily satisfied with the shady reports since GSC didn't actually officially announce the closing and are continuing to seek actual word from Grigorovich himself on the actual state of GSC Game World but they haven't received word yet.
For PC gamers this is real sad news given that S.T.A.L.K.E.R. was probably the only FPS franchise that was actually trying to do new things and move the genre forward without all the handholding, pre-scripted events and linear gameplay. The future for S2 is still uncertain, but hopefully a publisher will step in to save the project.
You can check out some concept art for S.T.A.L.K.E.R. 2 over at the Ascension Gaming Blog.
Staff Writer at CinemaBlend.
Your Daily Blend of Entertainment News
Thank you for signing up to CinemaBlend. You will receive a verification email shortly.
There was a problem. Please refresh the page and try again.