GTA 5 Online Free Mode Events Coming Next Week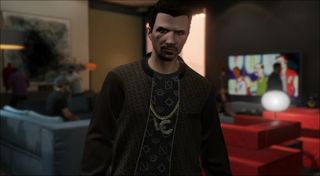 Rockstar is finally adding in the game mode that everyone expected to be a part of GTA V since launch. The new Freemode Events allow players to hop into the online portion of the game with no lobbies, no menus and most importantly no loading screens, and just have fun.
There's a trailer that showcases some of the events that players can participate in just by logging into the game and stepping out into the open world. Check it out below.
Over on the official Rockstar Games website the company details how the new Freemode Events work and what you'll be able to do once it goes live on September 15th.
Basically once you log into the game and you walk out into the world or drive your car out of the garage you can freely participate in any event as it's happening. You don't have to queue up or wait for an invite; you don't have to sit in a lobby waiting for more players to join and most importantly you don't have to wait for the bloody loading screens to put you into the action.
Essentially, Freemode Events works a lot like APB's Chaos Mode, where you just hop into a server and do whatever you want whenever you want, all while other players are running around doing their own thing.
You can see events taking place all throughout Los Santos, and you can manually join in just by... joining in. In one case we see that there's a new Moving Target event in GTA Online, so the player starts racing along with the group to participate in the event. There's also a Follow The Target event, which simply requires that players stay within the bubble to potentially win the event. It's like Rockstar finally decided to just add free roaming fun into the game.
It's been one of the biggest criticisms of GTA Online: why can't we play this game the way we play GTA V?
It's a valid criticism because most people just want to run around, drive around and cause chaos.
The one mode that really took me by surprise is the Hunt The Beast mode. I'm curious how that works? It looks like an episode of Supernatural recreated in GTA Online.
I'm surprised that there wasn't a zombie mode, but maybe that's coming later?
Additionally they've added a King of the Castle mode, which is a little like a free-for-all King of the Hill mode. There's two new Adversary Modes, including Hunting Pack and Cross The Line.
Each of these events offer players RP and GTA$, so you'll earn something for your time even if it's just driving around causing chaos in a Follow The Target event. Each event will also contain random variables to keep them interesting, entertaining and intense.
You can look for the new Freemode Event update to go live for GTA Online for PC, Xbox One and PS4 on September 15th. Sorry Xbox 360 and PS3 owners, your old consoles don't have the hardware capabilities to run this mode.
Staff Writer at CinemaBlend.
Your Daily Blend of Entertainment News
Thank you for signing up to CinemaBlend. You will receive a verification email shortly.
There was a problem. Please refresh the page and try again.