Gamer Dies While Playing League Of Legends, Is It That Epic?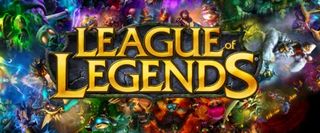 There are a lot of free-to-play games out there but right now the top of the crop is Riot Games' League of Legends. Apparently it's so intense, so thrilling and so epic that people die while playing it.
According to Sky News (opens in new tab) [via CNET] 23-year-old, Chen Rong-Yu, from Taipei was found dead at an internet cafe. With arms outstretched and no longer breathing, slumped in his chair, Rong-Yu sat dead for an estimated nine hours, according to AFP, before a waitress came over and recognized that Rong-Yu had a slightly different kind of body odor. Rong-Yu was playing League of Legends at the time and the cause of death has been determined to be cardiac arrest. That must have been one heck of an epic fight that kid was engaged in. I guess that just goes to show free-to-play games aren't just for casual gamers.
The real kicker is that all while Chen Rong-Yu had been dead more than 30 different people came in and out of the 24/7 internet cafe and didn't think much of the dead guy in the chair.
A commenter over at CNET makes the astute observation that 24/7 internet cafes sometimes allow gamers and internet enthusiasts alike to actually sleep and eat there. Of course, patrons are responsible for whatever kind of stink they eventually incur from the lack of shower facilities, but otherwise a 24/7 cafe isn't that odd of a place to end up dead.
Customers may have come in and gone out without thinking twice about Rong-Yu, who they may have figured was just asleep the whole time. That or they thought he may have been reduced to a sleep state after raging over an intense game of League of Legends.
Anyways, it looks like Riot Games' League of Legends has at least caught up to (if not surpassed) the addiction factor of World of Warcraft, where people will actually play it until they die. Rest in peace Chen Rong-Yu.
Your Daily Blend of Entertainment News
Staff Writer at CinemaBlend.